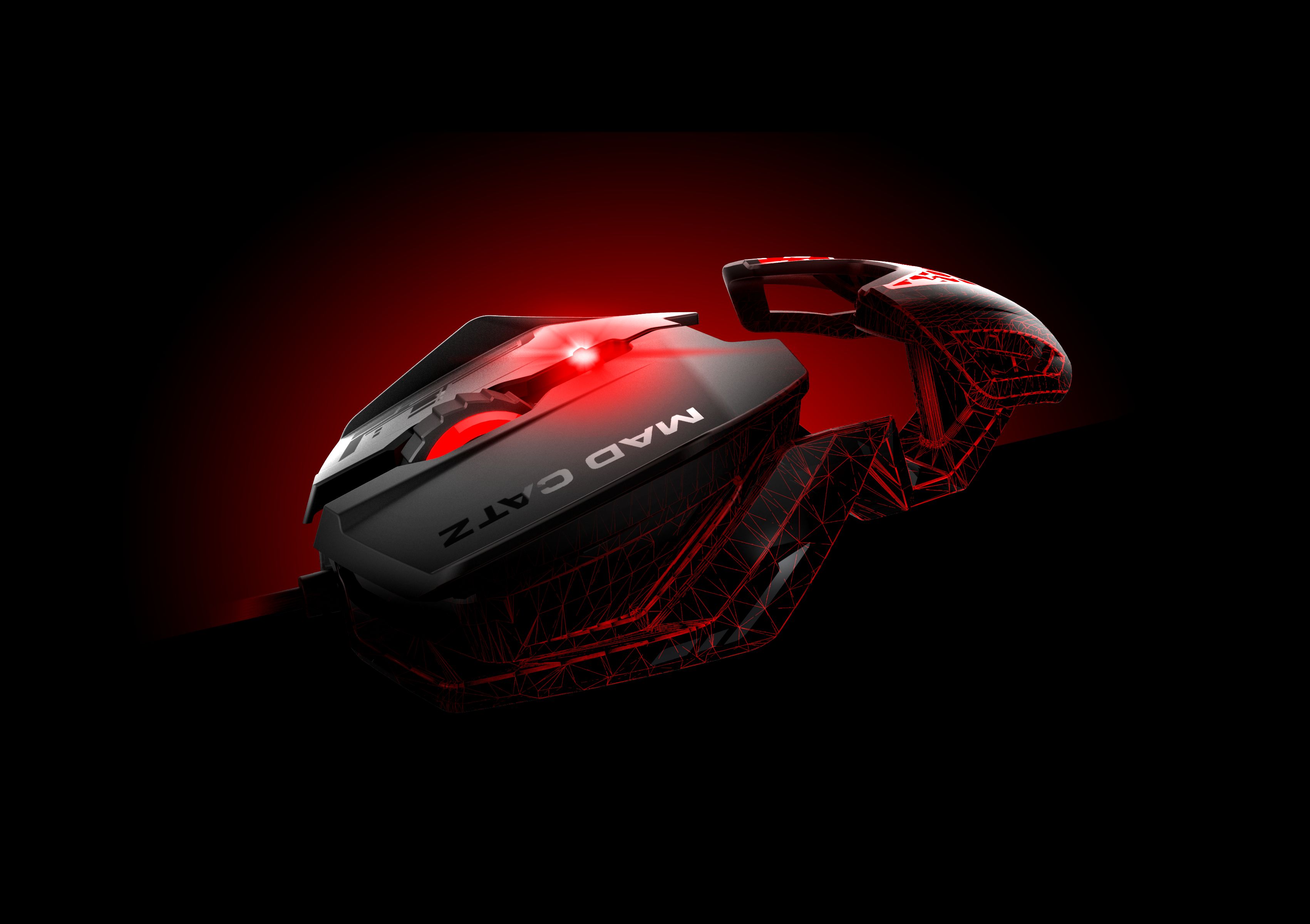 Mad Catz announced a full reboot of their popular RAT Gaming Mouse line up. The mice are getting updated with modern features like RGB LEDs, swappable sensors, improved materials and more, all while maintaining the distinctive RAT design.
The line up begins with the budget oriented Mad Catz RAT1 wired mouse featuring a 1600 DPI optical sensor and six macro buttons. As the lightest of the bunch, the RAT 1 is constructed of plastic and features an adjustable palm rest and single colour lighting. The RAT4 mouse looks more like the standard RAT design that also adds a precision aim mode, a thumb rest, a 5000 DPI optical sensor, more buttons, and a higher quality switch.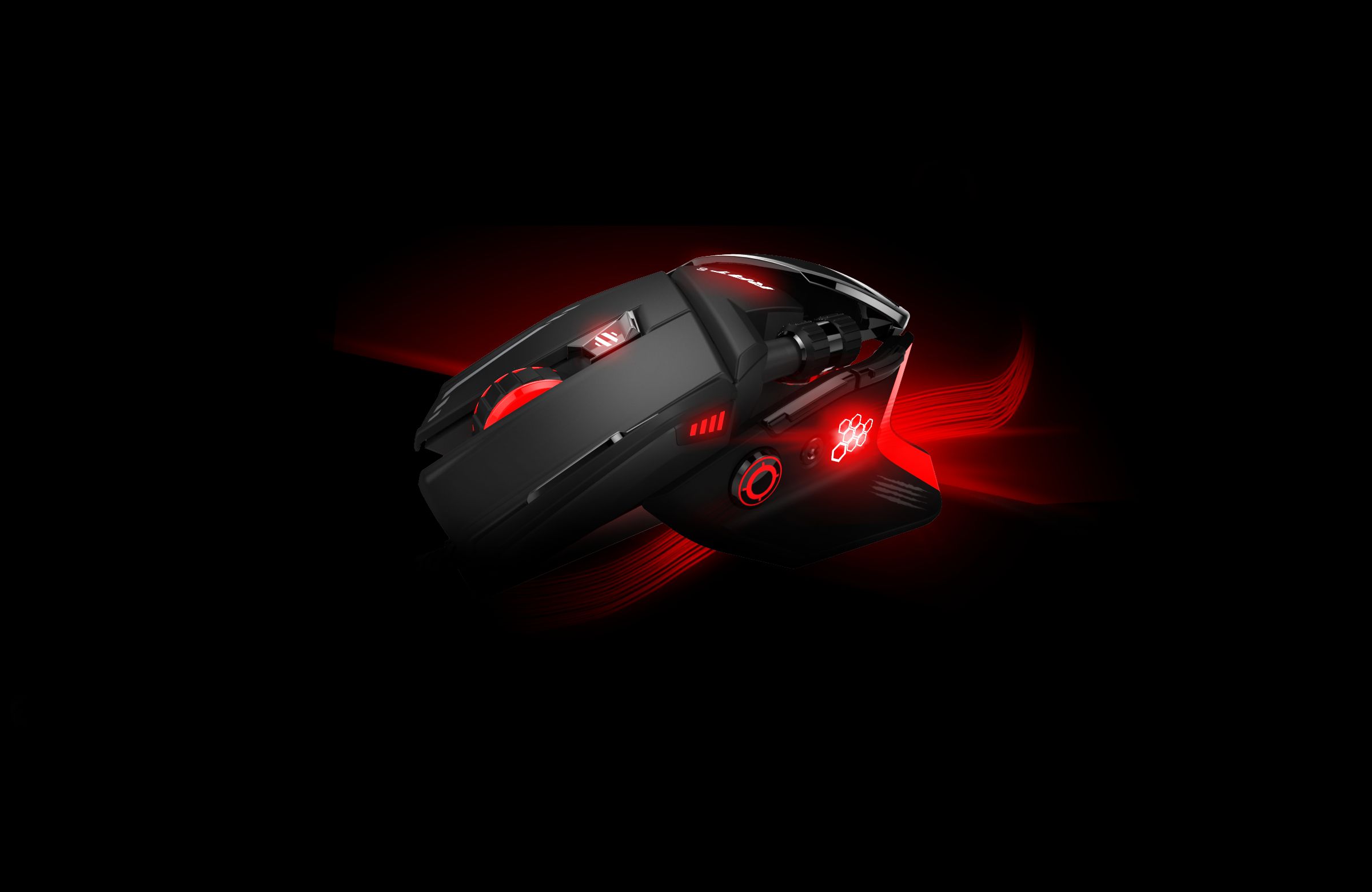 Mad Catz is offering two mid range gaming mice in the rebooted RAT line. The RAT6 and RAT8 both feature Mad Catz's new Kameleon LED lighting, three lighting zones, high quality Omron switches, on board memory, precision aim mode, adjustable weights, adjustable palm rest, and aluminium parts. The slightly cheaper RAT6 keeps costs down with an 8200 DPI laser sensor. The RAT8 adds an adjustable pinkie and thumb rests and an astonishingly high 12000 DPI optical sensor.
The line up is topped off with Mad Catz's top of the line offerings designed for professional and hard core gamers. The RAT Pro S+ is a no frills tournament grade mouse featuring an optical 7200 DPI sensor, eight macro buttons, Kameleon RGB lighting, precision aim, and an adjustable palm rest. The mouse is entirely plastic and keeps the RAT design, but still comes in 10g lighter than the budget RAT4.
The king of the RAT line is the RAT Pro X+. This mouse is the tweaker's dream with an incredible amount of customization options. Owners can choose between three swappable sensors: an optical 5000 DPI sensor, a laser 8200 DPI sensor, or an optical 12000 DPI sensor. The body features adjustable palm rest, pinkie rest, thumb rest, scroll wheel, and mouse feet. Three lighting zones can be tweaked with the Kameleon RGB lghting zones. The mouse is built out of plastic and magnesium and comes in at only 110g, lighter than the mid range RAT mice.
The original RAT7 was a hefty mouse that introduced one of the most customizable gaming mouse to the gaming market, pushing other manufacturers to put out similar mice. I was always a little disappointed that RAT line hadn't changed much in the past several years, with the odd addition to the RAT line every year or so. This reboot marks a very serious attempt to modernize the line in a straight forward way that is easy to understand for the buyer. The new line of RAT mice are set to hit stores this holiday season. While the exact price of each mouse has yet to be announced, Mad Catz has priced the RAT ProX at around the $200 USD mark.
More information about the rebooted line can be found at the official Mad Catz site.