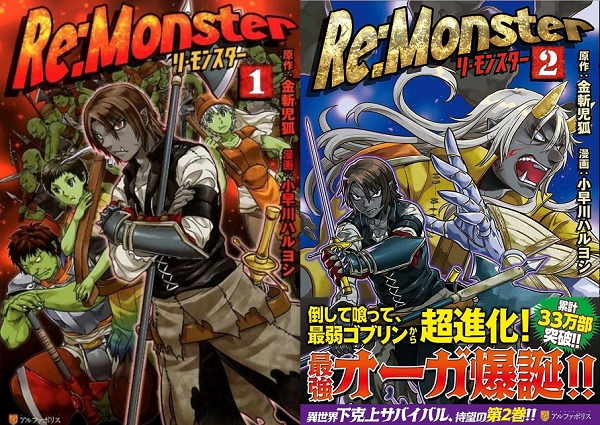 Seven Seas Entertainment has announced that they have acquired the license for another manga series that just so happens to focus on monsters. Re:Monster is the license they picked up this time, a manga adaptation of the light novel series that is currently sitting at a little over seven volumes in length.
Unlike many of the other monster styled manga that Seven Seas has picked up in the past, the focus of Re:Monster is on the main character being reincarnated as a goblin, but unlike the rest of the lowly cannon fodder his ability to absorb special powers from his previous life has been retained. This means that "Rou" as he is now called, has the ability to consume anything and absorb their special abilities and use them as his own.
Those interested in picking up Re:Monster will be able to do so on November 8th when the first volume of the manga is released by Seven Seas.