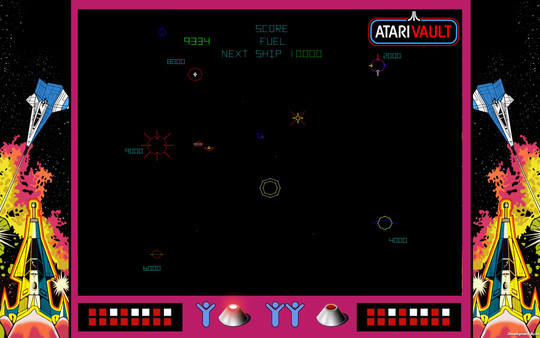 Atari Vault is out now on Steam, bringing 100 classic titles from Atari to Windows with all the modern trappings. Atari Vault supports the Steam Controller, online and local leader boards, a modern user interface, and all the original soundtracks, cabinets, and box art. Classic IPs like Asteroids, Centipede, Tempest, Warlords, and Missile Command make their return in Atari Vault. Most of the 100 titles are Atari 2600 games with a few arcade titles scattered throughout.
"Atari Vault grants convenient access to some of the most memorable titles in gaming history, and in delivering these games in their original state, it is introducing a new generation of gamers to some of the very first video games," said Fred Chesnais, Chief Executive Officer, Atari. "It is our hope that the same excitement people experienced in the arcades and in their homes when these titles were first introduced can now be embraced again, and that newcomers can discover what made these titles so iconic."
Atari Vault is out now on Steam for $16.99 USD. To celebrate the launch, a 15% discount will be applied until March 31.