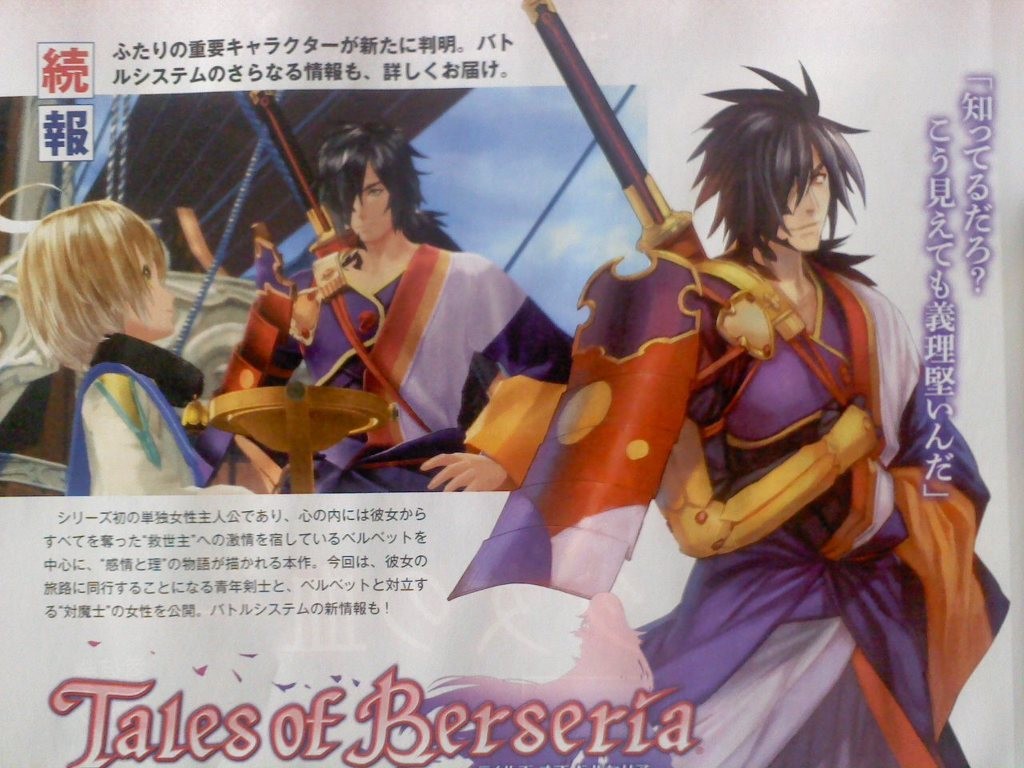 A few days ago we learned of two new characters for Tales of Berseria though at the time all we had was one shoddy image of said characters. Well thanks to the latest issue of Famitsu, courtesy of Ruliweb, we now have a better idea of what Rokuro and Eleanor will look like in the game as well as some new details for the both of them.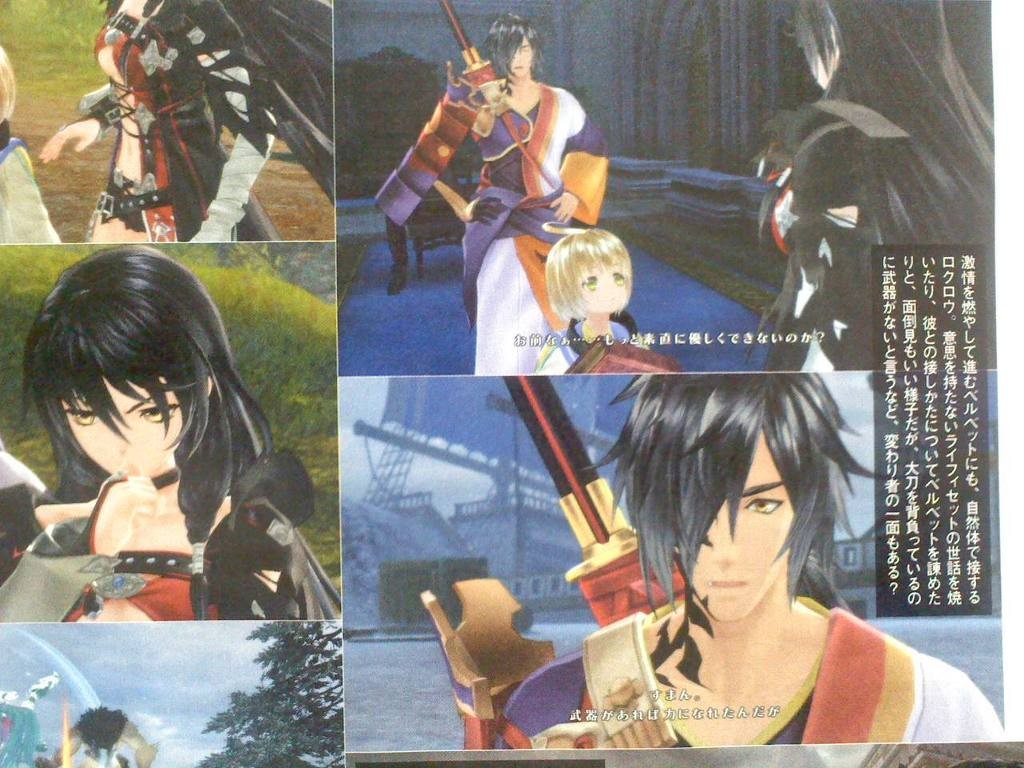 First we have Rokuro, who is a Daemon that has managed to retain his reasoning and follows Velvet thanks to a debt he owes her after an unknown event in the past. While he prizes the great sword on his back, he primarily fights using two swords.
As for Eleanor, she is a member of the "Seiryou" or "Holy House" that opposes the demons and while she may be kind to nearly everyone, anyone standing against her or the house are shown her vicious side. Eleanor is skilled at fighting against daemons and thanks to Velvet also being a daemon, the two will clash often throughout the game.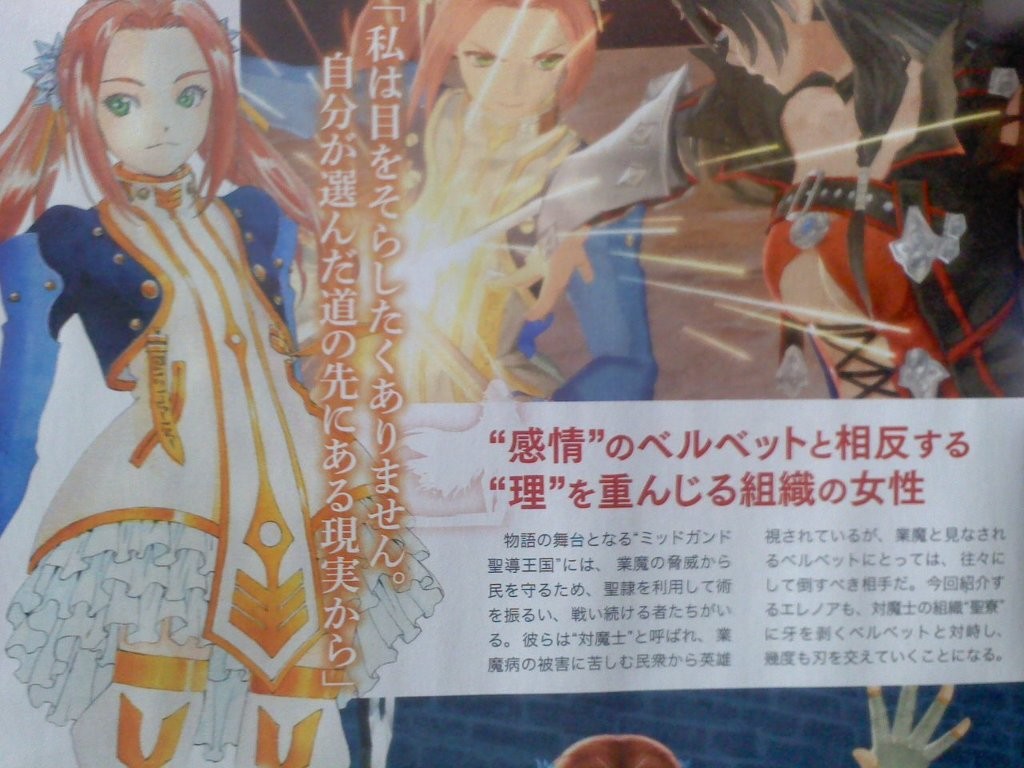 Currently Tales of Berseria is set to be released in Japan sometime in 2016 and has already been confirmed for Western release on the PlayStation 4 and PC.