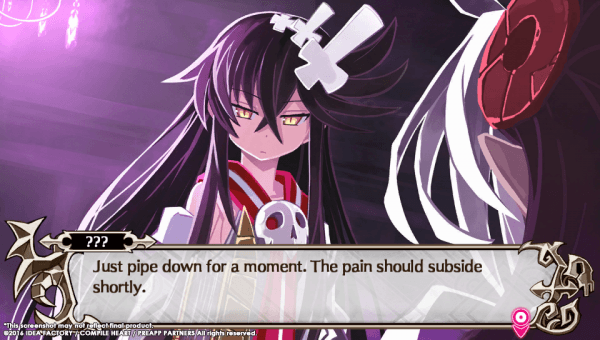 The first batch of English screenshots for Trillion: God of Destruction have been released by Idea Factory International and these images happen to focus on showing us a little bit of everything as it shows English translated menus, dialogue, and combat screens.
Currently Trillion: God of Destruction does not have a set release date but Idea Factory International has slated the PlayStation Vita title for release in North America and Europe sometime this spring.
In Trillion: God of Destruction players will play as Zeabolos, the Great Overlord, as he attempts to vanquish Trillion, a demon god of destruction with one trillion HP. In Zeabolos's first battle with Trillion, he is mortally injured, yet is saved form the brink of death by a young necromancer named Faust. Given another chance, Zeabolos must train and forge strong bonds with the six Overlord candidates at his disposal in hopes of bringing an end to Trillion's reign.