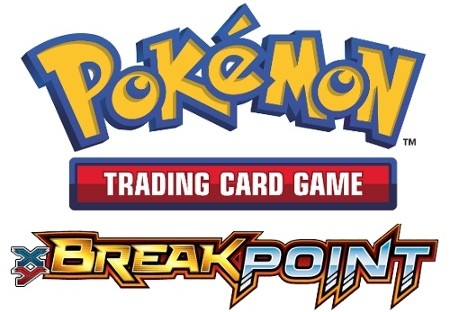 Well a couple of months or so has passed since the last Pokemon TCG announcement so it's time for a new one. Following on from the release of XY BREAKthrough, the new BREAKpoint set expands upon the new BREAK evolution mechanic and add 120 new cards to the official format. Notable new cards and features include:
·         5 new Pokémon BREAK cards featuring landscape orientation, a unique foil pattern, and uniquely rendered art, including Trevenant BREAK, Greninja BREAK, Luxray BREAK, and more. These cards give the evolved Pokémon more power, adding an HP boost and an extra attack or Ability to the Pokémon's existing attacks (similar to the LV. X mechanic from the Diamond & Pearl Series).
·         11 new Pokémon-EX, including 2 new Mega Evolution Pokémon: Shiny Mega Gyarados-EX and Mega Scizor-EX. The Mega Evolution rule adds strategic depth, and these cards feature devastating attacks.
·         17 Trainer cards— New Trainer cards and a new Special Energy card add new depth and tactics to the Pokémon TCG.
·         Booster packs—Packs of 10 additional cards selected from the expansion will be available.
·         Two new theme decks—These 60-card preconstructed decks are designed to introduce players to the Pokémon TCG by enabling them to play right away.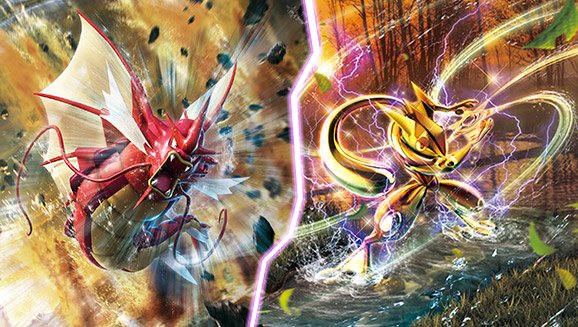 As per usual now, theme decks and booster packs will include online codes to unlock virtual cards from the new expansion. The online version of the Pokemon Trading Card Game is currently playable on PC and iPad. The new BREAKpoint set will be released in early February next year, most likely around the 3rd.