It hasn't been long since the release of Pokemon XY-Ancient Origins, but the Pokemon Trading Card Games newest forthcoming expansion has been announced. The new set will be called XY: BREAKthrough and will feature an all new mechanic titled Break Evolution as well as 160 brand new cards. The set will hit store shelves starting from November 4th.
·         New BREAK Evolution game mechanic—When a Pokémon evolves into a Pokémon BREAK, it gets an HP boost and a new attack or Ability, but it also gets to keep its existing attacks! Pokémon BREAK cards have a landscape design, unique foil pattern, and uniquely rendered art.
·         6 new Pokémon BREAK including Chesnaught BREAK and Zoroark BREAK
·         8 new Pokémon-EX including 4 new Mega Evolution Pokémon, plus 20 Trainer cards, including 2 full-art rare Ultra Trainer cards
·         Booster packs—Packs of 10 additional cards selected from the expansion will be available.
·         Two new theme decks—These 60-card preconstructed decks are designed to introduce players to the Pokémon TCG by enabling them to play right away. Each will include 59 standard cards and 1 special foil card.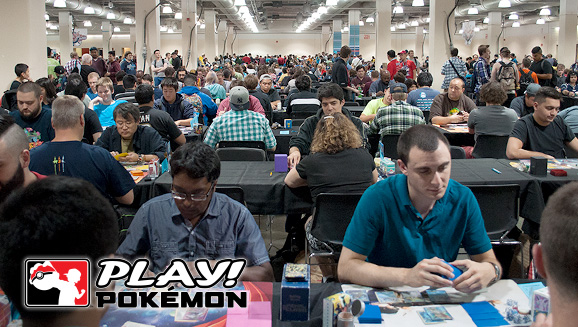 As with all the latest releases in the card game, theme decks and booster packs include an in-pack code card that unlocks virtual cards from the BREAKthrough expansion for play in the Pokémon Trading Card Game Online at www.pokemon.co.uk/tcgo . This online version of the Pokémon TCG is also now available on iPad via the Apple App Store. Key features of the set include:
The Pokemon Trading Card Game has remained a staple part of the Pokemon franchise for Nintendo, shipping more than 21.5 billion cards to 74 countries around the world since its debut in 1996.