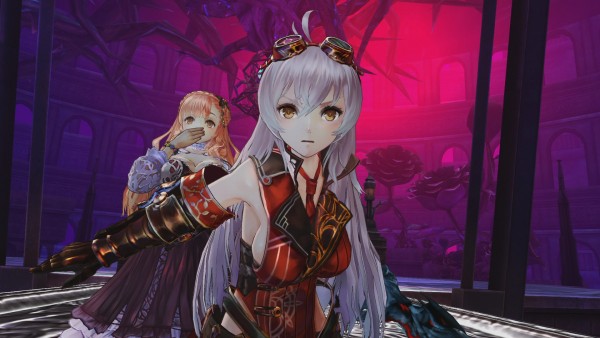 Today Koei Tecmo released some new details for Nights of Azure as well as a fresh batch of screenshots for the title that they plan on releasing on March 29th. The information this time happens to focus on the different NPCs that will be supporting Arnice as well as the weapons that she will be wielding to slay her opponents.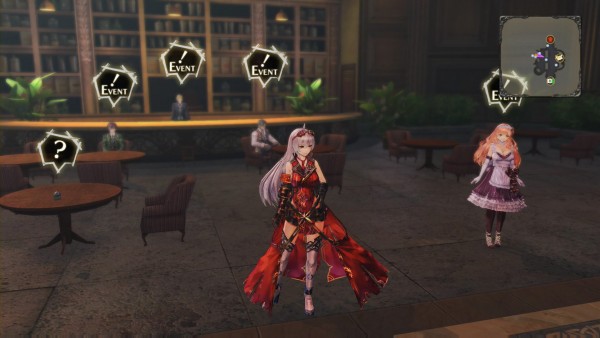 Since Arnice is a member of the knightly order called 'Curia,' an order tasked with protecting humanity from the azure-blooded demons that surface during the night she will be supported by some human characters that frequent the hotel that Arnice uses as a base, Simon serves as the hotel manager and has a strange connection to the order, while a shady doctor named Professor Alucard serves as a healer, while various items can be purchased from the trader Lloyd. Arnice also is capable of receiving some assistance from demons as well, as a masked demon named Christophorus will provide her with advice from time to time while a calm and fashionable demon named Mistral lives at a palace.
With Nights of Azure's combat system Arnice will be able to use a variety of weapons since she is capable of becoming proficient with five types of weapons, with certain weapon types providing special bonuses such as a battle hammer that deals area-of-effect damage, a dagger that causes a bleeding effect, and a longsword that drains her enemies' blood to increase attack bonuses.