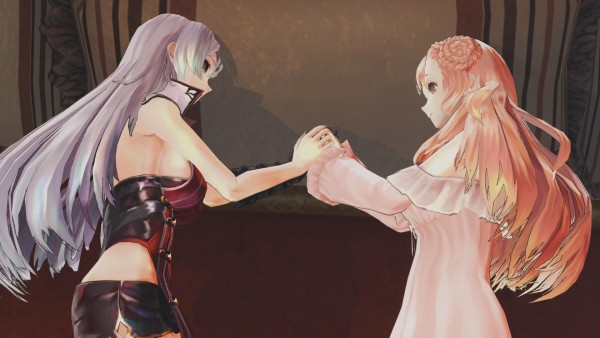 Now that Koei Tecmo has announced the release of Yoru no Nai Kuni in the West under the name Nights of Azure the company has released the first details regarding the two main characters of the story. You see, Nights of Azure focuses on the friendship between the two heroines who are extremely different people but have bonded deeply as best friends.
Arnice is a warrior of great skill and the protagonist of Nights of Azure. While she's skilled with a blade, her talents aren't just a product of her training. Arnice has some demon blood herself and is actually the only human that has managed to touch azure blood and survive.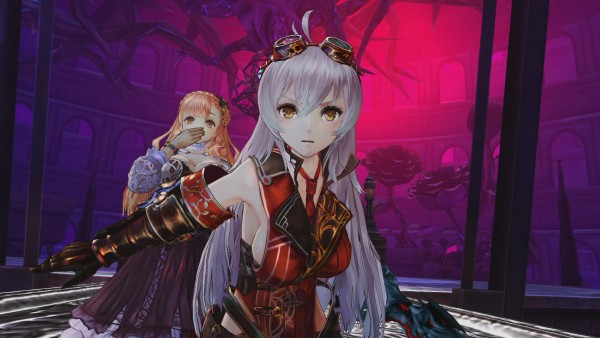 This event hasn't left her unscathed and its thrilling implications become apparent quite early on; among others, it allows her access to a set of impressive abilities including the power to summon monsters to her aid in battle. Lilysse is a chosen saint whose fate is inextricably intertwined with the outcome of the game, and Arnice's best friend.
Their friendship is one of the most vital storytelling elements of this title, and the ending of the game will be greatly affected by how players choose to incorporate it in key decisions.