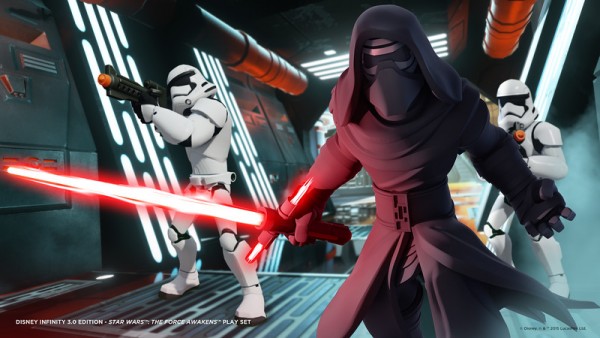 There has been an awakening… A Disney Infinity Awakening! While Disney Infinity 3.0 is already filled to the brim with kick ass Lightsabers, Jedi, Sith and Star Destroyers, fans everywhere are eagerly looking ahead to the future – to the next installment in the epic Star Wars saga and the next Disney Infinity Play Set.
While details are scarce at this point so as to not spoil Disney's upcoming film, we can share with you the fact that there will be four playable characters in the Play Set (check out the gallery below to see the figures themselves) and much like the Rise Against the Empire Play Set, will feature key moments from the film for you to replay over and over again.
The Play Set will be available here on December 19th (so just enough time for you to see the film before picking up the Play Set) and will come included with the Finn and Rey figures, with Kylo Ren and Poe Dameron figures available separately.