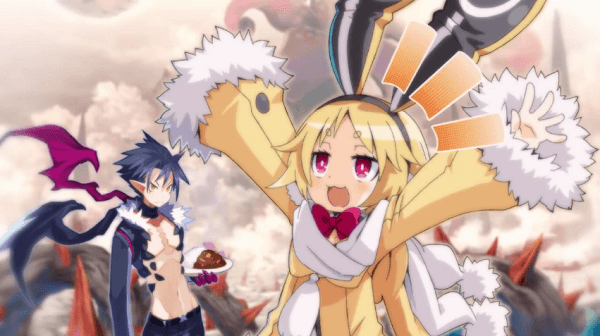 NIS America had quite a bit of news for Disgaea 5: Alliance of Vengeance fans today as they have not only released the demo for the upcoming PlayStation 4 SRPG onto the PlayStation Network in North America (Update: The demo will go live on the European PSN on September 22nd) they have also released English character trailers for the overlords Usalia and the "Super" Red Magnus.
Usalia is the Overlord of Toto Bunny and although she used to rule over a land of peaceful land of demons only for her parents and land to be destroyed by the minions of Void Dark. As for Red Magnus, he is the Scorching Flame Netherworld's Overlord and has the ability to grow in size allowing him to cause major damage to opponents.
That's not all NIS America had to reveal, the also released a Disgaea 5 Alliance Match Maker that allows players to answer various questions where they will determine your match, which might end up being a Prinny.
Usalia
Red Magnus