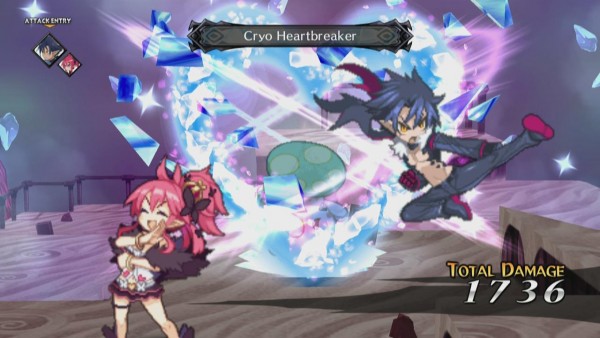 With the release of Disgaea 5: Alliance of Vengeance growing closer, NIS America is making sure fans of the series get acquainted with a few of the new systems that are being introduced into the tried and true battle formula. For the most part players will still battle in the same way by taking advantage of team attacks and the like, though this time around three new systems have also been implemented.
This includes Alliance Attacks, new team attacks that feature specific characters teaming up to deal massive damage with special moves, the Revenge Mode that gives characters large stat boosts and powerful new abilities when allies take damage or are defeated in battle, and finally the Overload mode that Overlord characters can use to unleash over-the-top extremely powerful skills on their foes when they enter Revenge Mode.
A number of screenshots showing off these various systems can be found below. As for the game itself, Disgaea 5: Alliance of Vengeance is set to be released on the PlayStation 4 in North America on October 6th and in Europe on October 9th.