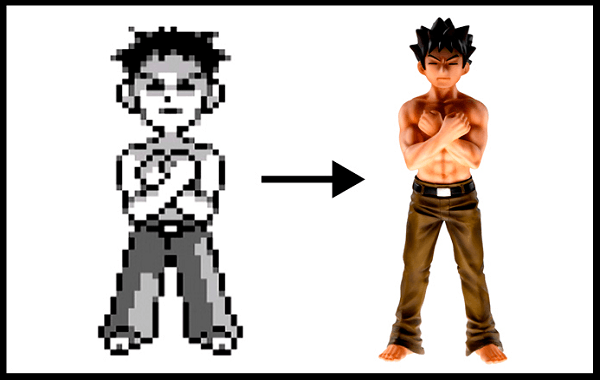 From pixels to plastic, the sprite of gym leader Brock from the original Pokémon Red and Blue has been transformed into a highly detailed figure and is now available to pre-order from the Premium Bandai website.
The figuring shows the 12cm Brock (also known as Takashi) standing straight and proud with his arms crossed against his chest, the amount of detail put into his clothing and appearance is quite impressive, his pose is also the one used when you first battle him in the Pewter City Gym.
If you head over to the pre-order page, you will also be treated to the Pokémon Gym leader music as you scroll down an 8bit styled hallway to meet the man himself, it does have the feel of playing the Nintendo game again.
Pre-orders for HG Takeshi is 3,456 yen (28USD) and will finish at the end of August, let us know what you think about the figure by leaving a comment down below.