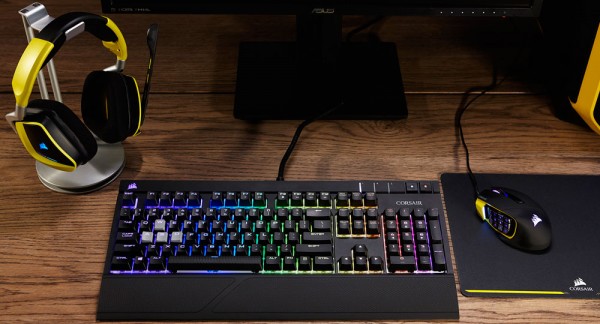 Corsair announced two new keyboards, three headsets, and a new mouse for the gaming market at gamescom 2015 today.
The marquee announcement is the STRAFE RGB Silent and the STRAFE RGB Mechanical Keyboard.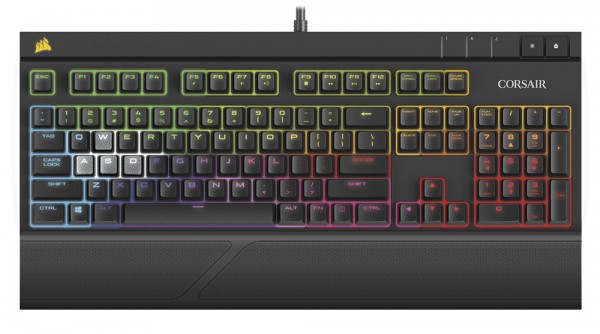 Both keyboards use the standard layout and come with three switch options. The Strafe RGB Mechanical Keyboard is available in the gaming mainstays of Cherry MX Brown and Cherry MX Red. The STRAFE RGB Silent keyboard, however, is the first gaming keyboard to use the new Cherry MX Silent switches. Additionally, the board has been designed to be as quiet as possible and is up to 30% quieter than other mechanical keyboards. Both keyboards feature fully RGB lighting and support for CUE (Corsair Utility Engine). The keyboards will be available in October 2015 with an MSRP of $149.99 USD.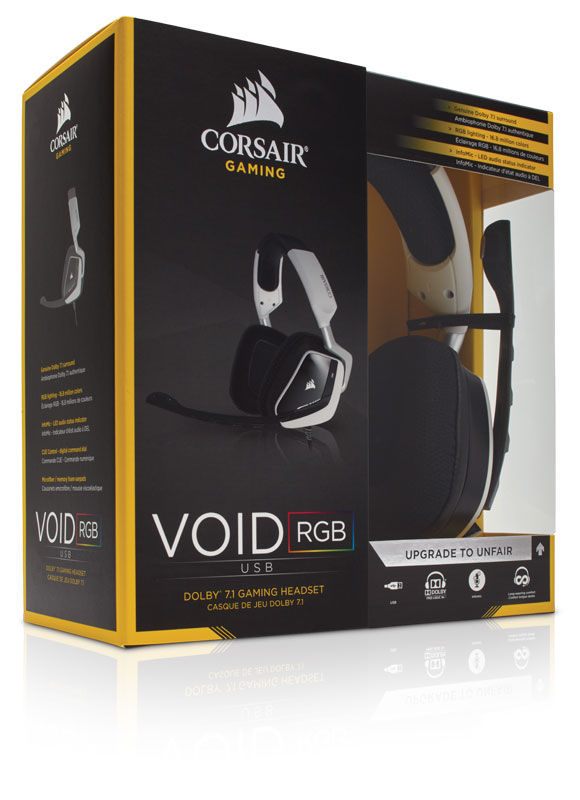 Corsair also announced their new top of the line gaming headset, the VOID. The headset is available in wireless, USB, and analog stereo configurations. The USB and wireless configurations support Dolby 7.1 surround sound, EQ settings, RGB lightings, InfoMic status LEDs, and the CUE control dial. The analog stereo configurations comes with Y-adaptor cables for with with consoles, mobile devices, and PCs. The headsets will launch in late August 2015 with an MSRP of $129.99 USD for the wireless model, $99.99 USD for the USB model, and $79.99 for the stereo analog model.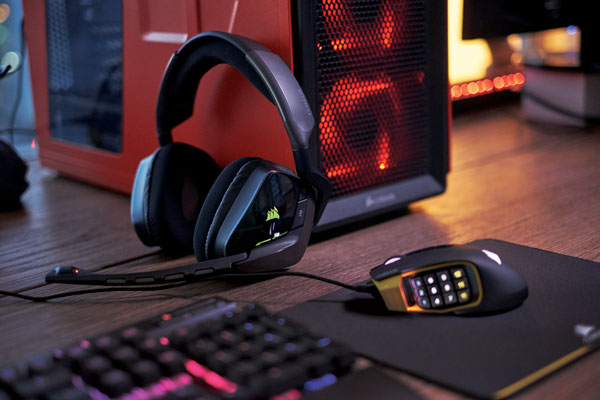 MOBA and MMO players are finally getting their own Corsair mouse model with the introduction of the Scimitar RGB, which sports a 12,000 DPI optical sensor. The mouse is the first to feature a patent pending Key Slider control system that lets the user move the thumb buttons forward or backwards  by 8mm to accommodate a variety of mouse grips and hand sizes. As a gamer with small hands, this sounds like a brilliant idea! The side buttons are mechanical switches for a consistent and tactile click. The mouse is also compatible with the CUE software.
Finally, Corsair announced a major update to their CUE software. The new update simplifies the UI based on user feedback. The software also introduces CUE Link, which will coordinate the lighting effects across multiple Corsair RGB accessories.