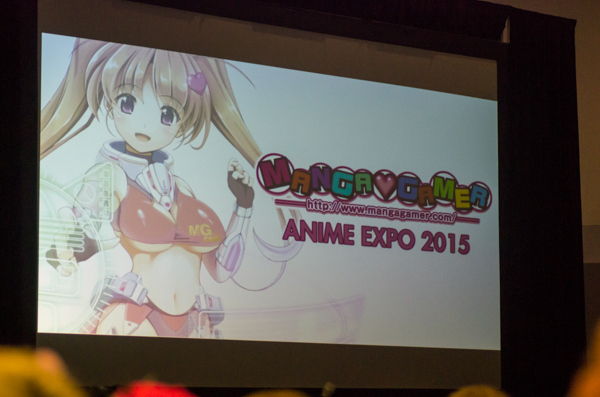 MangaGamer has had a few noticeable announcements as of late, promoted at various conventions. Tonight at Anime Expo, following on the heels of their announcements at Anime Boston, they made several new releases known at their panel.
Firstly though, they updated the crowd on the status of a number of PC projects in the works. Of particular note is a planned release date of September 2015 for their upcoming title The Menagerie. And in addition to the announcement of Free Friends, MangaGamer also plans to release Free Friends 2 sometime this winter. Additionally they announced two other nukige, Sweet Sweat in Summer, with a planned July date. The other title is Kuroino, planned to release this winter as well.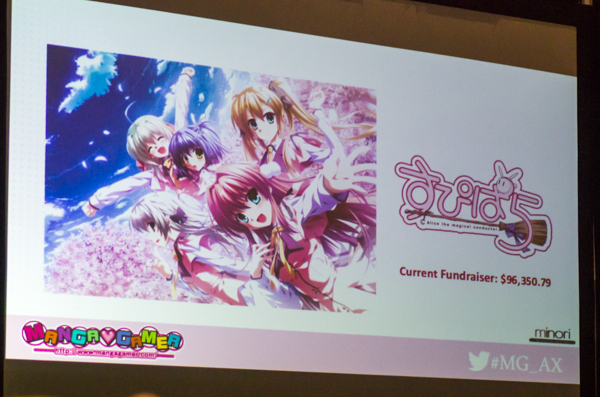 Progress has been made on a number of their upcoming story titles as well. Tsubibara Chapter 1 has already reached $96,000 in funding, and per the panel will likely be fully funded after Anime Expo. MangaGamer also updated the crowd on their plans to release the mystery game Myth. An otome title is scheduled for release Winter 2015, Ozmafia, which is now 50% translated. Bokuter has also reached 50% completion in it's translation, though a release date was not stated.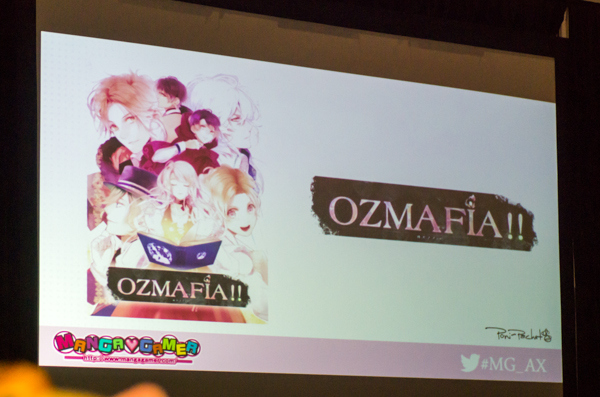 Kara no Shojo 2 has been completed and is now in the editing stage. Likewise, Gahkthun of Gold is complete and planned to release at the end of this year. Euphoria, which they warned is a much harder H-title, is complete, with the demo to release soon and the full release this Fall/Winter.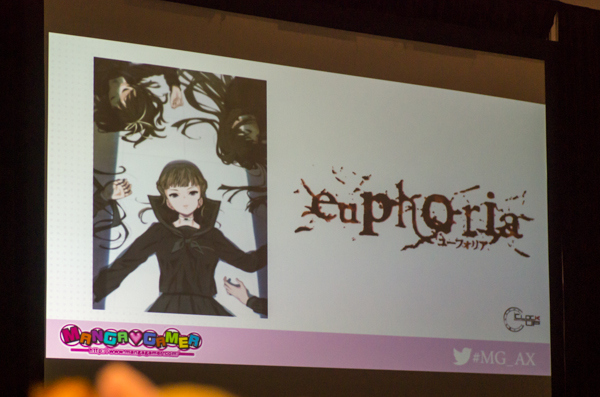 The House of Fata Morgana is at 60% translation status, and MangaGamer is aiming for a steam release. Finally, the last update was on Di Capo III, which is still in progress, but with no planned release date.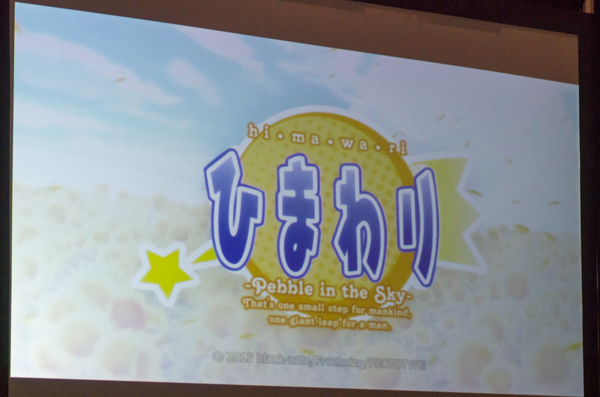 If all this wasn't enough, MangaGamer announced four new titles at Anime Expo. The first was a new yuri title, A Kiss for the Petals: Remember How We Met. This title is a continuation of the series, and offers a new spin on the franchise. Next was the announcement of Himawari, which was accompanied by a trailer.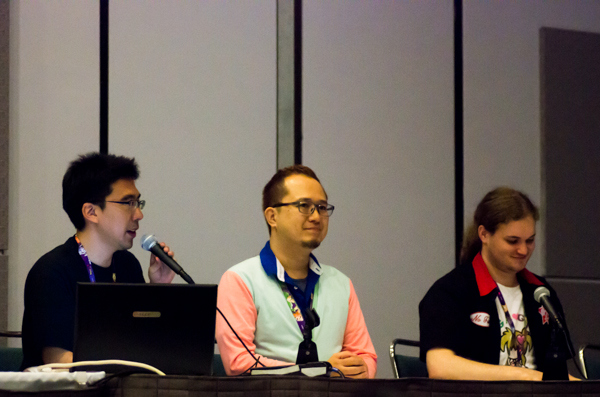 MangaGamer then brought out Ryukishi07 (Ryukishi Nana) for the announcement of a remake of the hugely popular Umineko no Naku Koro Ni. This includes not only a redone translation based of edits from the fan translations, but new art. Additionally, this version will be uncut upon it's release.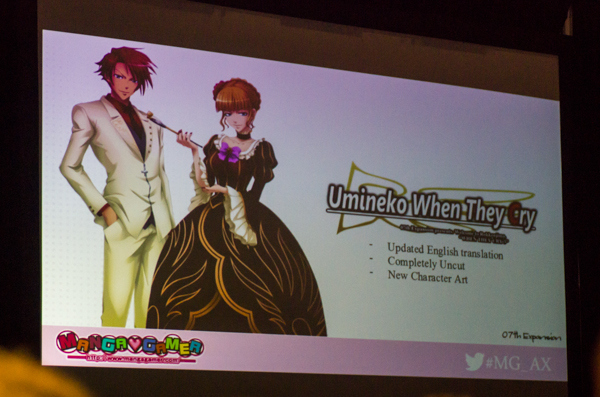 Finally, blowing away the crowd, MangaGamer announced that they are starting a partnership with AliceSoft, the longtime famous visual novel publisher. MangaGamer will be working to bring out Beat Blade Haruka, which will host a huge number of H-scenes. MangaGamer hopes this to be the first of many titles from AliceSoft.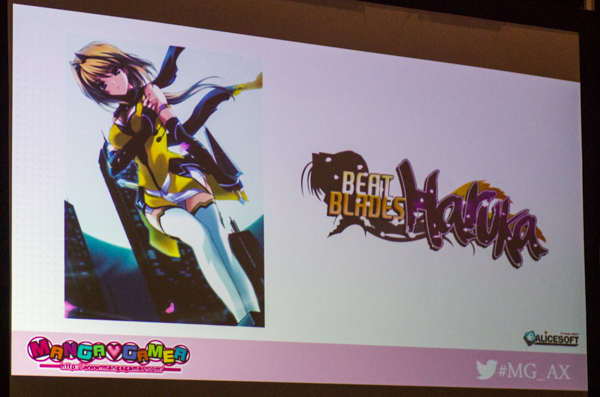 It was a great panel, and be sure to watch for more news from MangaGamer about their upcoming titles.