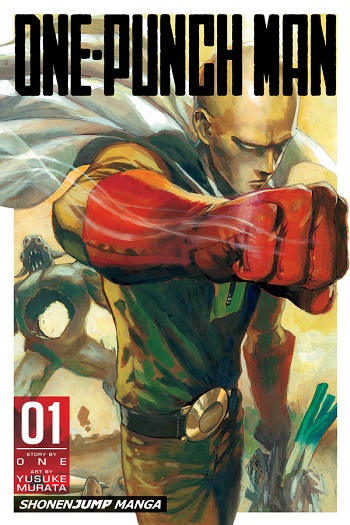 For quite a bit now Viz Media has been offering digital volumes of the One-Punch Man manga in English but fans of ONE's and Yusuke Murata's work have been eager to own print copies of the series in the West.
This past weekend Viz had some good news for these fans as the company has announced that they will begin releasing print volumes of One-Punch Man in North America starting with a double release of Volume 1 and Volume 2 in September 2015 with each volume being priced at $9.99 U.S. / $12.99 CAN.
Starting from then the company will be releasing a new volume of the still-running manga series on a bimonthly basis. For those who simply want to read the manga and don't care too much about owning physical copies, Viz currently has the first seven volumes of One-Punch Man available on their website or through their smartphone app.
For those who have never heard of the series, Viz has provided the below story description:
In One-Punch Man, nothing about Saitama passes the eyeball test when it comes to superheroes, from his lifeless expression to his bald head to his unimpressive physique. However, this average-looking guy has a not-so-average problem – he just can't seem to find an opponent strong enough to take on! Every time a promising villain appears, he beats the snot out of 'em with one punch! Can Saitama finally find an opponent who can go toe-to-toe with him and give his life some meaning? Or is he doomed to a life of super-powered boredom?