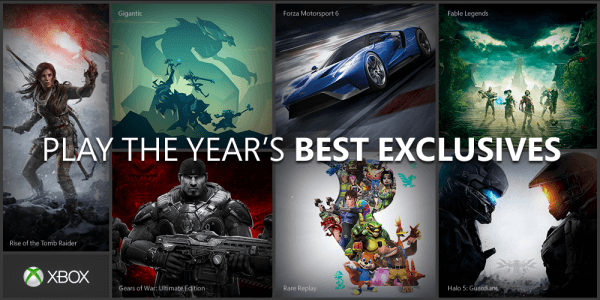 Welcome to Capsule Computers live (or semi-live) recap of events with the 2015 E3 showing for Microsoft. Below are the announcements as they occur, laced in some opinion as needed of course, so let's get to it!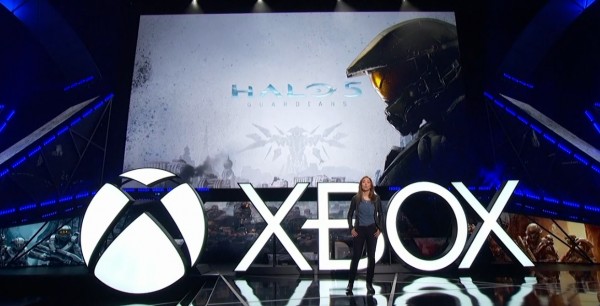 We start off with Bonnie Ross from 343 Industries opening the show. She seems friendly enough, and we are starting with Halo 5. We are getting a bit of gameplay footage with a bit of story with this one – which is pleasant to see.  The game looks like Halo of the past but with fantastic visuals. There isn't a lot of exploration being done in this demo, as Master Chief is being pushed forward at a rapid pace. We shall see, I suppose. Decent demo. Josh Holmes takes the stage and talks about the "epic scale" of the narrative, and how it will blend into the multiplayer with Halo 5 Warzone. This reminds me of what Halo 4 tried, but I don't know what to think of it yet. Guess it will be a wait and see in terms of longevity.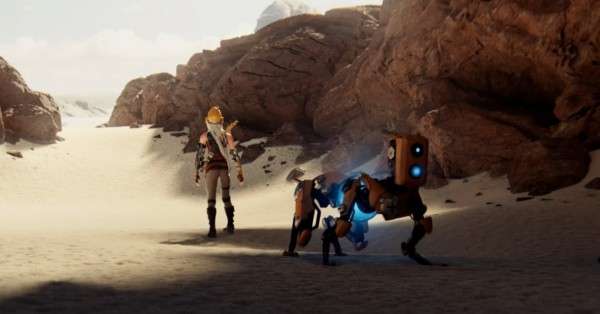 Moving right along we have a brand new IP and wow those visuals are nice. Those titles just stated that it is made by Kenji Inafune, so I am already pumped. It is dubbed Recore and we don't have a lot to go on, but it will be nice to learn more before the "Spring 2016" launch. Speaking of that, here comes Phil Spencer to remind us that it is exclusive. Thank you, as I didn't see it at the bottom of the screen during the trailer in bold lettering.
There is a lot of talk from Phil Spencer about features and BAM! There is a bombshell. Xbox One will feature backwards compatibility. That is awesome and should definitely heat up sales without a doubt. A new guy is out explaining the feature…and its a download service of sorts where you simply transfer data by the looks of it. Mass Effect looks decent in the demo, and you can use all of the sharing features of the platform. This of course means you can take screenshots and stream.
The new Xbox Elite wireless controller is getting a bit of screentime. I really wish Microsoft would stop using the word "Elite". Its a controller with customizations that do look nice, and that is about it. Read more about it here because I do not have time to speak about buttons.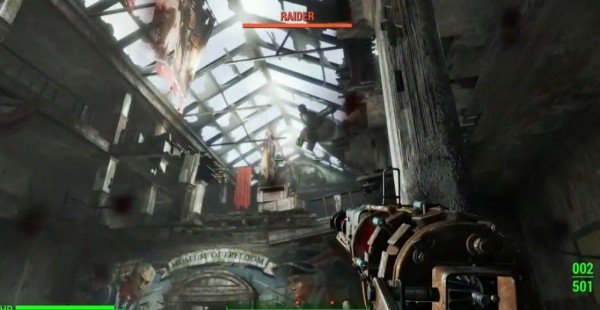 Todd Howard from Bethesda takes the floor to speak about Fallout 4. They are calling this a gameplay reveal, but the Bethesda conference kind of showed us this already. I know people had problems with the graphics when we saw that first trailer, but it honestly looks great. Mods that are created on the PC will be able to be shared on the Xbox One at no cost. That is fantastic news and a big step in the right direction.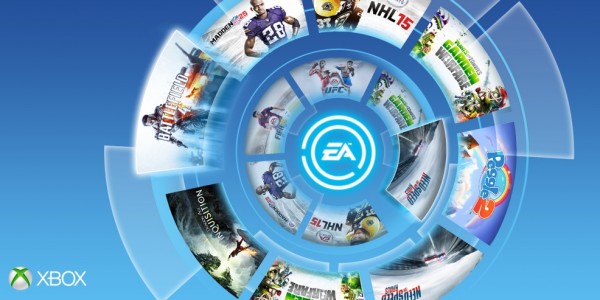 Oh boy, its EA. The excitement is just stellar. EA Access for just $5 a month (he really wants you to know it!). Woo. You also get to play games beforehand. Again, woo. EA are now announcing Titanfall and Dragon Age: Inquisition will be hitting the service. EA Access will be available for free during this week to Gold members. Hmmm. I guess that is a nice trial.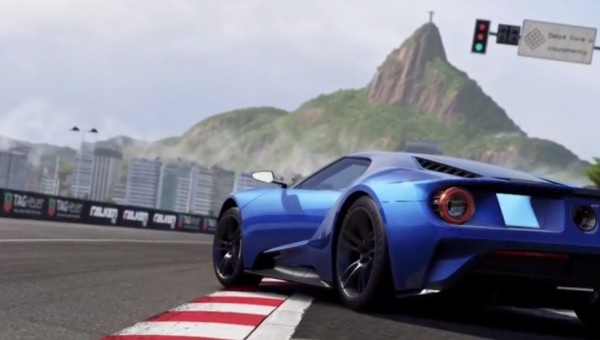 Now we are getting somewhere. Plants vs Zombies: Garden Warfare 2 is now a thing. The trailer is a trailer, and we are now back to Microsoft promoting….Forza 6. Call me cynical but I just don't care. There are too many Forza titles right now for such a new console. September 15th is the release date, however. Yay, cars.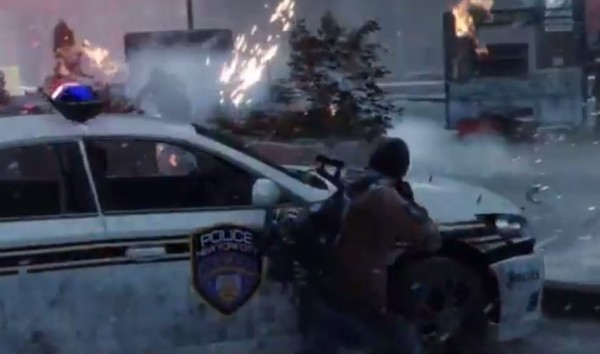 A world premiere follows right after, and it certainly looks dark. That is because it is Dark Souls 3, which was expected. Following that clip is a new trailer for The Division. This game is finally coming together and I want to love what they have done with it since, but after Watch Dogs I would say its still a wait and see. The president of Ubi steps up to the stage to a cold ovation. There will be an exclusive beta later this year for the Xbox One, meaning 2016 is a more likely date for it. He is now promoting Rainbow Six: Siege, which will come with Vegas 1 and 2 for free as we roll into a trailer. I don't know, I am just Ubi'd out and their conference has not even started yet. Maybe its because I am waiting for Beyond Good and Evil 2.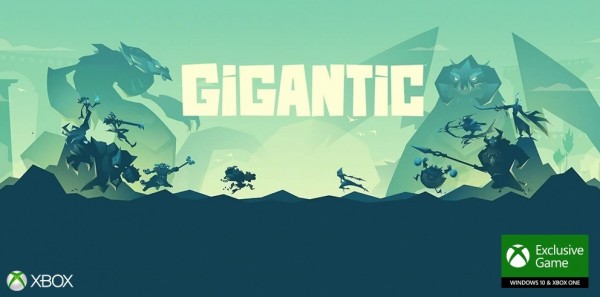 A very colorful game has just appeared that will be on Windows 10 and Xbox One. It is a free-to-play title called Gigantic. Before you can blink comes a ton of Xbox Live titles and honestly, I can't even keep up to type the name. There is like two seconds of footage per game – but there is Goat Simulator and like 20 other titles from what flashed by. I think I saw a new Army Men?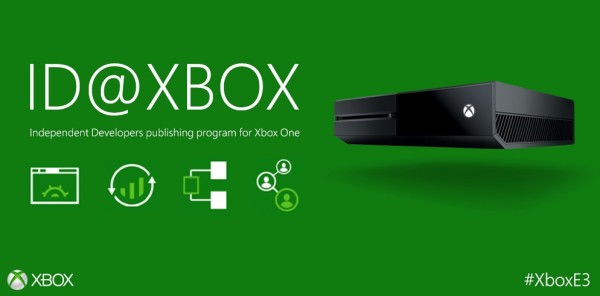 Speaking of indie games comes Tacoma from Fullbright games, which is kind of impressive, Ashen is also on the stage and has my attention. The character models seem to be made of wood based on the art style, and it seems to be a puzzle/adventure game. Rolling into Beyond Eyes from tiger and squid (that is a developer name). It seems to be about a little girl and the discoveries she has in her world as she appears to be blind behind her eyes as the models are fading in and out. That is out this summer. Cuphead – a new platformer is being shown now and it pulls off its 1930's cartoon gimmickry well. In fact, I would say it looks amazing. A nice, swingy soundtrack to boot. I have to give it to Microsoft as they certainly stepped up their game – so to speak in this area of indies.
I want you all to take a gander at how awesome Cuphead is. Damn, this is marvelous.
Xbox Game Preview is another word for Steam Early Access, and I hate Early Access, so it can die. They do have a free trial, and that is an improvement, but I just cannot get behind the concept due to how poorly developers have utilized it on Steam.
There we are. Rise of the Tomb Raider has some gameplay and damn it is brilliant. A lot of the climbing mechanics look to be on par with the last game, but the little animations are far more detailed. Jona from the last title is also back, assiting during this section of gameplay. We also have a release window of "Holiday 2015". Good luck not pushing that back.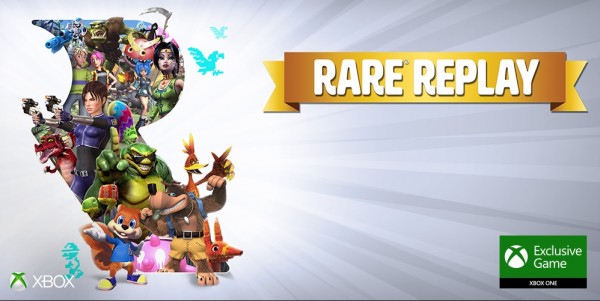 Holy shit! Its Perfect Dark! And Banjo! and Conker! A lot of Rare games being shown off. It seems like a collection of Rare titles is coming for just $30 and Viva Pinata, Conker, Banjo, and many more are on the disc. Rare Replay is set for an August 4th release date. That is outstanding! Craig Duncan comes out to speak about the collection (which has 10,000 gamerscore to be had), and we have a new announcement. The most ambitious, according to Duncan.The game seems to be a multiplayer title where players are pirates and go on adventures and have sea battles. We then see an official title, appropriately labeled Sea of Thieves.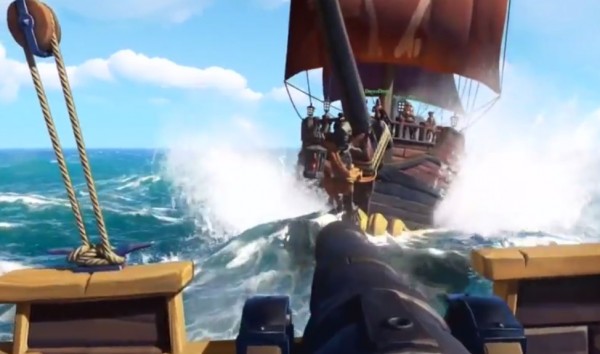 Next up we have Fable Legends is free to play, and coming this holiday. I can't say I am impressed by this game as it looks colorful, but lacking of personality. Kudo is out speaking about Windows 10 and oculus and how an Xbox One controller will be released with the device. Microsoft Hololens is also seeing some promotion and Kudo is keeping the same cuecard expression as he reads off his excitement.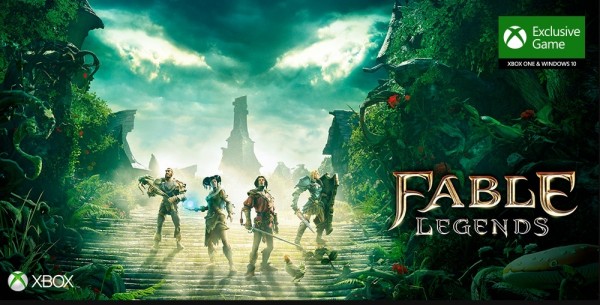 It seems I have also been pronouncing Mojang wrong for four years as well. Learn something new everyday.
This girl. Is speaking about. Minecraft. And pausing after. Two to Three. Words. Minecraft is coming to Hololens. The demo is honestly quite interesting as the game interacts with you voice and more. I can say this could be big if it is executed right, as the ability to put the world on a surface seems like something out of a futuristic film. Very nice stuff here and a big step in the virtual reality market. I can't really put it into words, so here is a video that was magically edited in because of magic:
Gears of War Ultimate Edition has been announced. A new Gears of War title is also being shown, with a gameplay demo taking place. It honestly reminds me more of The Last of Us than Gears, but it does look good. The title is of course – Gears 4.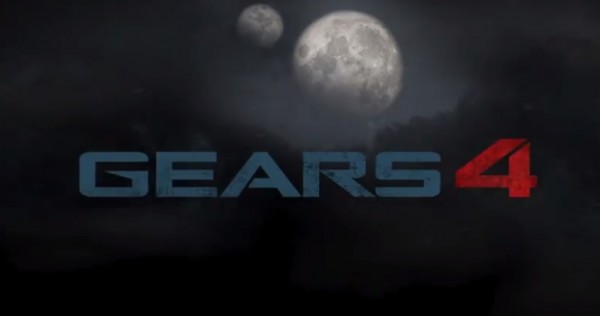 Phil Spencer is back on stage rocking his Rare shirt, which makes me a bit happy. I am honestly surprised there hasn't been a Call of Duty trailer, so maybe Sony will do that honor. It seems we are at the close with a stellar video package. I have to say that Microsoft did really well this year as they seemed to listen to their fans. They also had a lot of great titles to show off and aside from the fact that it is the same ol' group of sequels, I am very impressed on how enjoyable the show was to watch as a whole. That is a wrap!
Best of Show: Gears 4, Rare Replay, and BACKWARDS COMPATIBILITY!
Worst of Show: Ubisoft speaking, EA acting like people still play Titanfall. Fable Legends is also a bit sad to look at due to its free-to play nature.
Thanks for joining us and stay tuned for even more E3 2015 coverage!