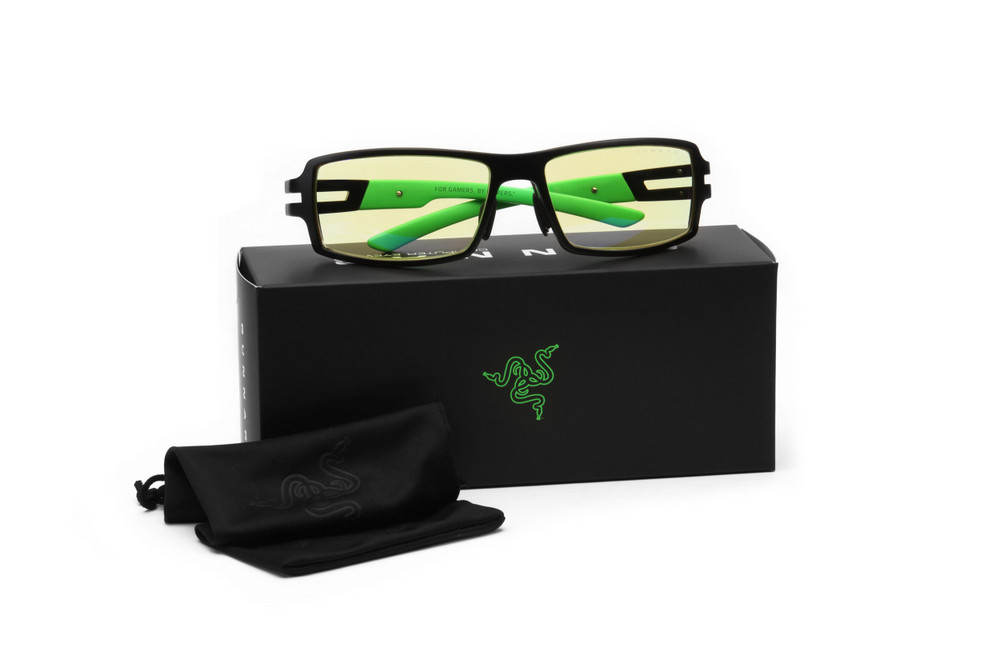 Gunnar Optiks and Razer announced their new partnership today. Gunnar Optiks will be releasing two eyeglasses frames designed by Razer. RPG Designed by Razer has a dual railed design with rectangular lenses. Cerberus Designed by Razer features a more traditional design single armed design and wider more square-like lenses.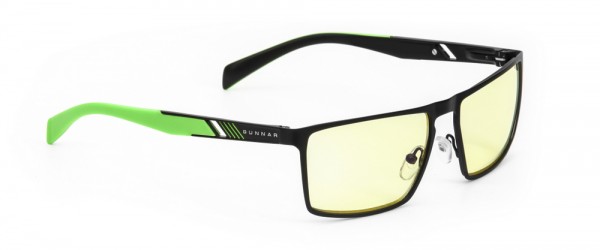 Both frames are made from lightweight aluminum-magnesium alloy and are designed to work well with headsets and fit well on Asian faces. The colouring is black with Razer green accents. The glasses are available in a slight amber tint for computer use and a dark tint for outdoor use. Those of us with prescription lenses will be able to order the glasses in an RX range of +5.00 to -3.00 for RPG Designed by Razer and +5.00 to -6.00 for Cerberus Designed for Razer.
Prices of the Designed by Razer range from $99.99 USD for non-prescription glasses up to $349.99 USD with prescription lenses.