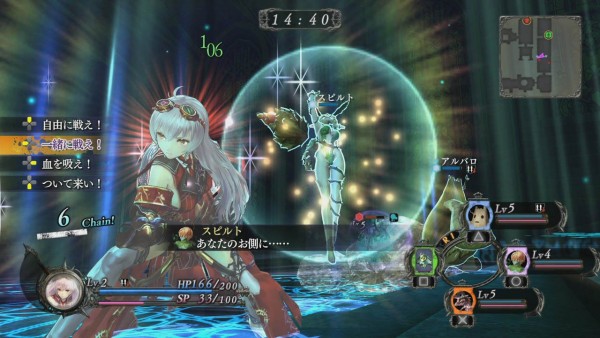 This week Koei Tecmo's Gust has announced that they are working on a brand new action RPG called Yoru no Nai Kuni (Land of No Night) and are planning on releasing it for the PlayStation 4, PlayStation 3, and PlayStation Vita on August 27th.
Few details about Yoru no Nai Kuni are currently known but the title takes place in a place where no one sleeps at night and follows the journey of two girls, Arnath who is described as being partially evil and the saint Rulitis. In battle players will be utilizing a magical sword and fighting alongside demon subordinates that are called "Servan."
A few screenshots, some scans, and artwork for Yoru no Nai Kuni can be found below.