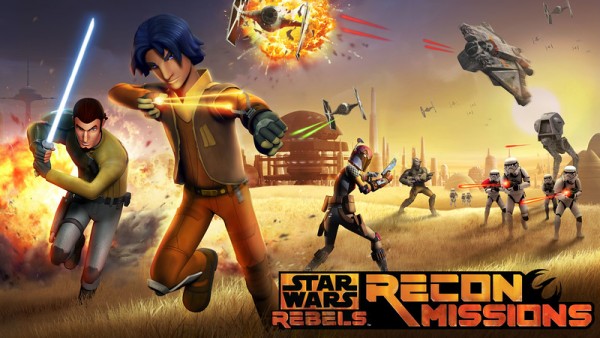 Looking for something new to play while on the train on the way to work or school but match-three puzzlers not your kind of thing? Well Disney have got you covered with the brand new side-scrolling adventure; Star Wars Rebels: Recon Missions.
Players will be able to take control of Ezra Bridger and the rest of the crew of the Ghost. Here is a brief rundown of all of the game's features:
Engage in Imperial Battles:

Battle the forces of the Empire as the blaster-bearing Ezra Bridger across 4 action-packed levels. Purchase and unlock Kanan Jarrus, the Lightsaber wielding cowboy Jedi, and Sabine Wren, the explosive artist, for an additional 30 missions as well as an additional boss battle.

Collect and Manage Resources:

Rescue citizens who are hiding in fear of the Empire in order to raise "Hope" to earn boosts and collect Phoenix Emblems throughout the landscape to gain additional "Hope." Discover secret rooms and Stormtrooper collectibles for hidden surprises.

Outfit & Customize Rebel Haven:

Build and customize the Rebel Haven with homes, towers and generators, a Droid factory, building mods and more

Built in Metal:

Dive into a life-like world with stunning graphics, enhanced shading, and dynamic visual effects that give players a true Star Wars experience on mobile.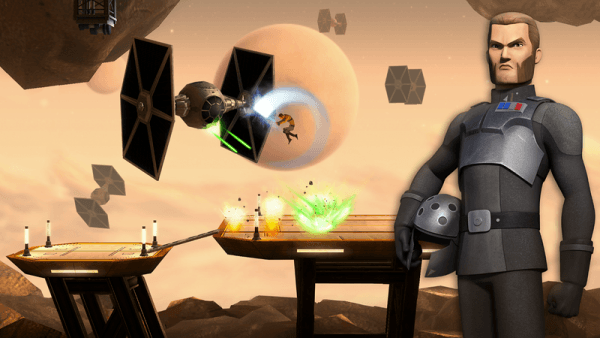 Star Wars Rebels: Recon Missions is available now on iOS, Android, Windows Phone and PC (the latter two are not yet available but we will update the links when they go live). So, check out the trailer below, download the game and enjoy all of the awesome Star Wars action before Star Wars: The Force Awakens releases later this year.