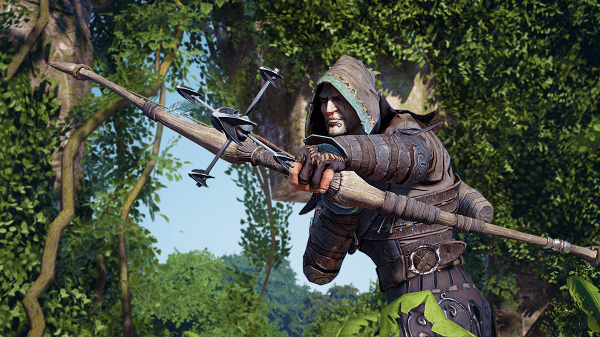 Another week has gone by already, and you know what that means! It is time for you to crack open some of your favourite snacks, pull up a comfy chair and get ready to be wowed with this week's Xbox Newsbeat! So get ready as we dish out three steaming hot bowls of news straight from Microsoft HQ for your reading pleasure!
---
Phil Spencer Unveils New Experiences for Xbox One and Windows 10 Gamers
Microsoft have announced a slew of new changes coming to Xbox and Windows gamers. What kind of changes you might ask? Well be patient and I will tell you! Here is a list of the new changes that will soon be coming your way:
The Xbox App – Whether you only game on the PC, the console or both, the Xbox app brings together the most important aspects of your gaming life: Games, Friends, Messages, Activity Feed, your gaming legacy with Achievements, and much more.
Xbox Live and multiplayer across devices – Xbox Live is social, interactive, and seamlessly integrated directly into Windows 10, bringing gamers the experiences they love across devices, like multiplayer gaming on Windows 10 against players on an Xbox One, and messaging and chat with friends. And developers will get full access to the Xbox Live API, making it easier to create more powerful gaming scenarios across devices.
Game Streaming – Thanks to the deep integration of Xbox on Windows 10, games on Xbox One can be streamed through your home network to your Windows 10 PC or tablet, anywhere in your house. Xbox One gamers will now be able to play many of their favourite console games on their PC. And many Xbox One accessories will work interchangeably on the console and PC (with more on the way), so you can customize your experience in whatever way you see fit.

DirectX 12 –

Microsoft have enhanced their graphics technology to squeeze every ounce of performance out of your supported hardware and open up a new wave of innovation for high-end graphics. Delivering greater complexity and detail on your current PC, games authored or updated for DirectX 12 are able to run faster and have richer visuals. And this technology is already in the hands of developers today. The engines used to power hundreds of games are implementing DirectX 12, including Unreal Engine 4 from Epic and, as we announced today, Unity.
Game DVR – On Xbox One, one of the most popular features used by gamers is Game DVR, which gives simple access to recording, editing, and sharing out your most epic gaming moments. It's not easy or consistent to do that for PC games today. They're bringing this feature to Windows 10, now accessible by simply pressing Windows+G. With the games you love playing – whether on Xbox Live, Steam, or other services – you can record, edit, and share game clips with all your social networks.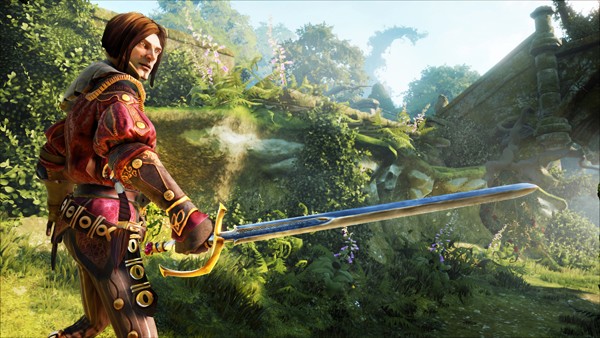 Xbox One and Windows 10 Gamers Can Play Together in Fable Legends
 As if the above changes weren't enough, Microsoft have also announced some massive news! For the first time ever, the company is allowing cross-platform play! After gamers clamoring for it for years, Microsoft have yielded and allowed Fable Legends players to join in on the fun no matter if they are playing on PC or console.
While I wouldn't expect the system to become universal for Microsoft games, it is good to see that they are at least open to the idea.
Calling all Sunset Overdrive Overachievers: New Achievements and Savings
 Are you still playing Sunset Overdrive? Love it or hate it, it was one of the biggest game launches of last year and if you haven't yet gotten into its chaotic world then there is no better time than right now! For a limited time, players can grab Sunset Overdrive for 40% off through the Microsoft Store. That is a huge discount, but what about people who already have the game? Well Insomniac Games have you covered with three brand new achievements for you to unlock:
Hardcore!: Buck National vs The Apocalypse

Beat the score of 600,000 on the Challenge "Buck's National vs The Apocalypse."

Hardcore!: Buck Strikes Back

Beat the score of 564,500 on the Challenge "Buck's Strikes Back."

Hardcore!: Buck Stops Here

Beat the score of 703,700 on the Challenge "Buck's Stops Here."
---
So there we have it, another exciting week here at Xbox Newsbeat, in fact it is probably one of the most informative weeks we have had in some time! Did any of today's headlines manage to grab your attention? Let us know in the comments below and make sure you stay tuned to Capsule Computers for all the Microsoft news as it becomes available.