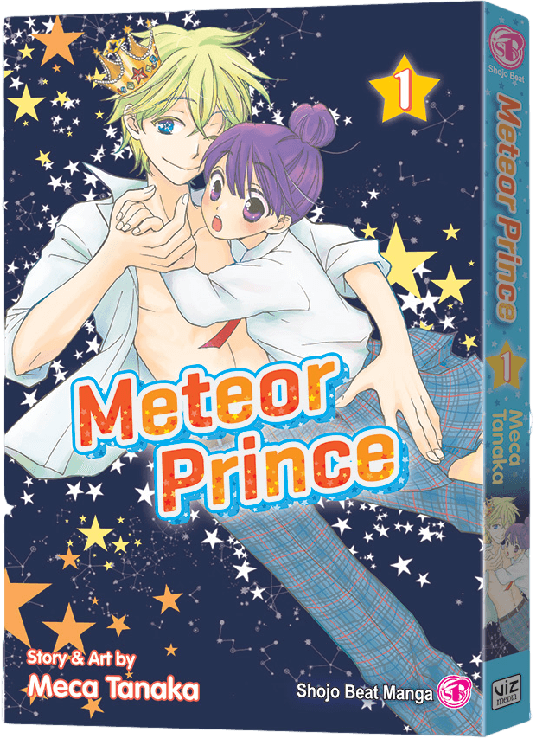 Shojo Beat fans who are looking for something new and short will be happy to hear that Viz Media has released the first volume of Meteor Prince in North America where you can purchase it physically for $9.99 or digitally through either Viz's website or through numerous other digital marketplaces.
Created by Meca Tanaka, this two volume manga series is a romantic comedy that follows a princely alien that finds his match with a human girl. The girl's name is Hako Natsuno and strange things have always happened around her which is why everyone calls her the "Queen of Bad Luck." However it seems that her luck changes when a naked alien prince falls out of the sky and says that out of all of the girls in the universe that Hako is the only one for him.
Has her luck managed to change for the better or the worse? Currently Viz Media is planning on releasing the second and final volume of Meteor Prince sometime in the Spring so those who pick up this series won't have to wait very long to see how the manga will end.