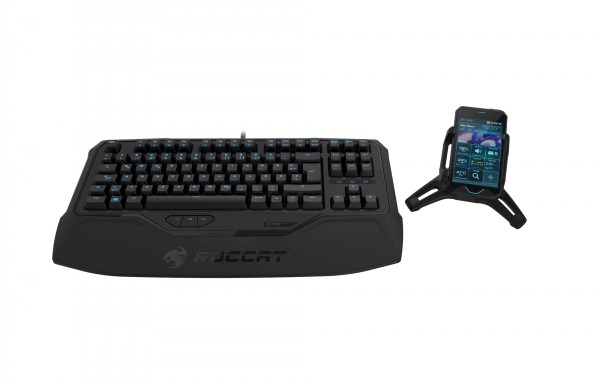 Roccat brought some new toys to CES 2015 this year.
The Roccat Phobo concept keyboard has seen a major re-design. The original Roccat Phobo design featured a keyboard with a tray replacing the number pad of the keyboard. The tray was designed to hold a smartphone running a special Roccat app that would keep gamers in the loop about their computer information and serve as a touch pad to trigger macros and access computer functionality. The new Roccat Ryos Phobo has dropped the smart phone tray in favour of a smart phone stand that can be placed where ever the user desires. The number pad still faces the axe with the Roccat Ryos Phobo, as the keyboard itself uses the compact tenkeyless design.
The Roccat Ryos Phobo will be joined by the Roccat Ryos MK FX and the Roccat Ryos TKL FX as the new additions to Roccat's line of mechanical keyboard. The Phobo will launch in Q3 2015, while it is unknown when the two RGB LED toting FX keyboards will launch.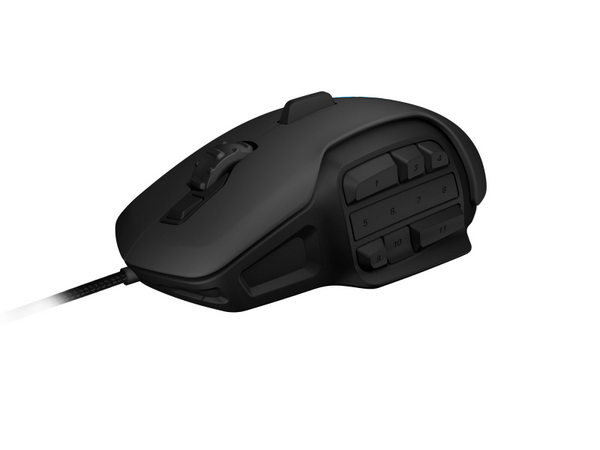 Roccat also brought along their previously announced Roccat Nyth gaming mouse to the show. The modular mouse features a thumb panel that allows users to move key caps and panel parts where ever they want to compliment the video game they are playing. The panel is designed to accept both the parts Roccat has bundled with the Nyth and parts printed on any old 3d printer. Roccat is hosting a library 3d printer plans for Nyth key caps and parts.
The Roccat Nyth will be released in Q2 2015. No word on the MSRP.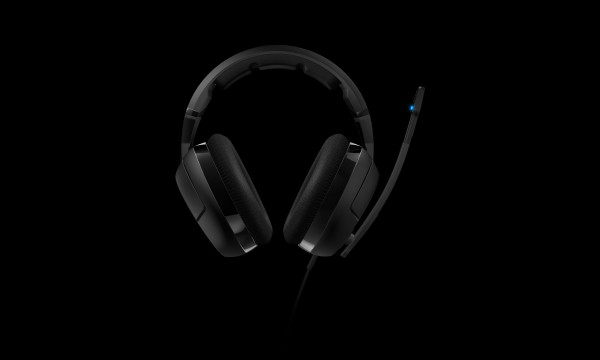 Finally an analog Kave XTD 5.1 will be launched in Q1 2015 for those who still swear that an analog surround sound headphone is superior to virtual surround sound headphones. Each ear cup features four 40mm speakers and adjustable bass vibration. The headset manages to be 25% lighter than previous Kave XTD designs and features effective noise cancelling technology.