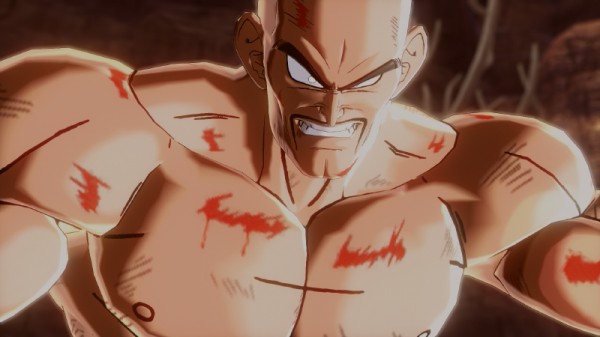 This picture of Nappa seemed the most appropriate to accommodate this news as it seems Bandai Namco Australia have sneakily snuck the release date of Dragon Ball Xenoverse back an entire two weeks. Popular game store EB Games now have the release date listed as the 26th of February and this date has been reinforced by another major game seller in JB Hi-Fi who have the same date listed. The game was originally supposed to release in Australia on February 13th, a day after the European region release and four days before the American and PC Steam version release.
So far it doesn't seem other regions have had any changes made to their release date. We have contacted Bandai Namco Australia for an official response but as it stands it seems Australians will have to wait another two weeks to get their hands on some Xenoverse goodness. If you live in Australia feel free to leave your anger in the comments below and I'll gather it to make some sort of negative Spirit Bomb and launch it at whoever made this decision.
---
UPDATE: The delay has been confirmed by Bandai Namco Games Europe and the Official Dragon Ball Z Games Facebook page and seems to apply to all regions apart from Japan. now including the as well as the Americas. The new release date for Middle East, European and Oceanic regions is 27th of February 2015. The new release date for the Americas is the 24th of February. The game will be available globally on Steam on the 27th. The reason given for the delay was to ensure the best possible quality product was released.
Interestingly major game retailers in Australia still have the 26th of February listed as their release date which is a Thursday, coinciding with the day most major games are launched on in Australia so I am inclined to believe Australia will receive the game on the 26th, with Europe getting it on the 27th.