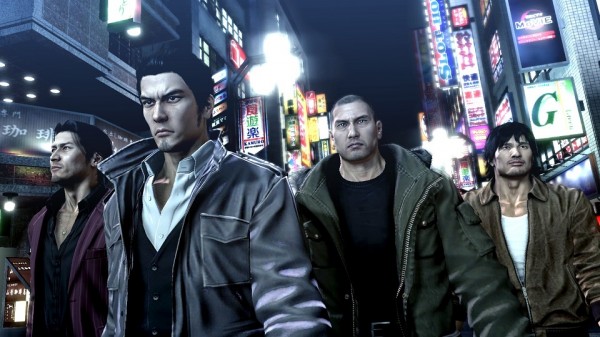 Sega has announced that, in conjunction with Sony of America, Yakuza 5 will finally be coming to Western countries in 2015 for the PlayStation 3 on the PlayStation Network. Additionally, it was announced that Yakuza 4 and Yakuza: Dead Souls are now available on the PlayStation Network.
Yakuza 5 continues the stories of Kazuma Kiryu, Shun Akiyama, and Taiga Saejima from Yakuza 4, as well as some new protagonists. The game has five different cities, utilizing a new graphics engine. These cities are Sapporo, Nagoya, Osaka, Fukuoka, and Tokyo.
Additionally, the battle system has been modified, and Sega reports that there will be even more mini-games than prior games in the series. The hostess bar system has also been updated with further customization & interactions. Also brought up was the introduction of in-depth side stories for each protagonist, titled "Another Drama."
The announcement trailer can be seen below.