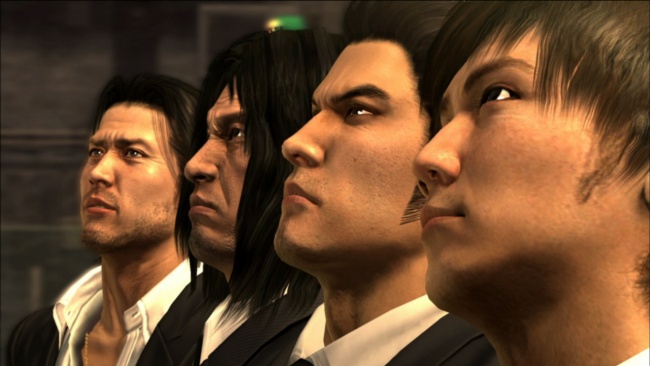 Interestingly enough, the previous main game in the Yakuza series, Yakuza 4 had four main characters that the players switched between periodically. Now today Sega has revealed that Yakuza 5 will feature 5 different characters to play as as well as five different locations that can be visited. This information comes from Famitsu as it is reported that Kazuma Kiyru, my favorite Shun Akiyama and Taiga Saejima will be among the playable characters. Also playable in Yakuza 5 is Haruka Sawamura, the girl who Kazuma has been protecting for a long time.
The other new character is named Tatsuo Shinada and he is a brand new character that used to be a baseball player before he was banned due to gambling. Andriasang reports that Famitsu details Shinada as a character players will be able to emphasize with. The five areas gamers will be able to visit are Tokyo, Nagoya, Osaka, Fukuoka and Hokkaido, easily making Yakuza 5 probably the largest game ever in the Yakuza series.
Yakuza 5's storyline picks up after Yakuza 4, with Shun traveling to Osaka, Kazuma working as a cab driver in Fukuoka, Haruak working as an idol in Osaka and Taiga serving a prison term. How these characters' storylines will develop has not yet been revealed. Currently Yakzua 5 is set to be released in Japan in December exclusively on the PlayStation 3 with a release overseas still up in the air.