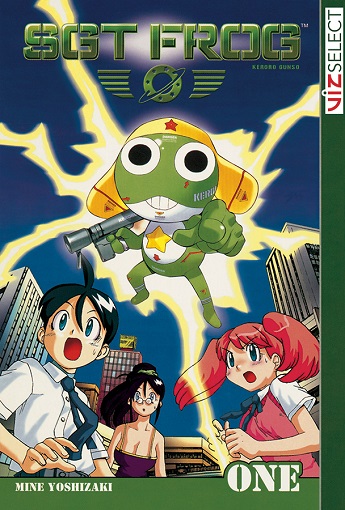 Today Viz Media detailed their plans for the rest of the month of December which includes a 70% off all digital manga promotion which will last until January 15, 2015 but what may come as bigger news to some is that they have acquired the digital rights to three manga series that were abandoned once TokyoPop went out of the manga publishing business.
They have acquired the rights to Sgt. Frog, Hands Off!, and Mikansei No. 1. While the latter of those two were released in their entirety in English before, only twenty one volumes of the current twenty five of Sgt. Frog were released in English previously. Mikansei No. 1 Volume 1 will be released on December 23rd while Sgt. Frog Volume 1 and Hands Off! Volume 1 will be released on December 30th with each volume priced at $4.99 a piece.
In other news, Yukarism Volume 1 and Vampire Knight: Life, a digital exclusive, have both been released today through digital marketplaces. Later this month Viz is also planning on releasing Lagoon Engine Volume 6, Lucky Star Volume 6, Video Girl AI Volume 9, Trinity Blood Volume 12, Zone-00 Volume 3, and Mouryou Kiden: Legend of Nymph Volume 2.