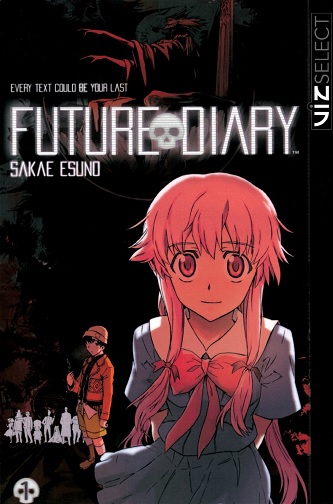 Viz Media has recently detailed their digital manga updates for the month of May and alongside a number of standard updates we also have a few license rescues here. But before we get to those the full color official graphic novel of All You Need is Kill has already been released and is priced at $8.99. The other big release is the digital release of Volume 2 of Food Wars!: Shokugeki no Soma priced at $6.99.
Other releases set for May 20th include Phantom Thief Jeanne Volume 2, Psyren Volume 16, Strobe Edge Volume 10, Otomen Volume 18, Boys Over Flowers Volume 36, and Knights of the Zodiac Volume 28. On May 27th the final volumes of Phoenix and Whistle! will also be released.
As for those license rescues, both the Fate/Stay Night manga and Future Diary manga have been picked up by the company for digital release at the moment. As such Viz is planning on releasing the first volume of Fate/Stay Night and Future Diary digitally on May 20th and each of these volumes will cost $4.99 a piece.