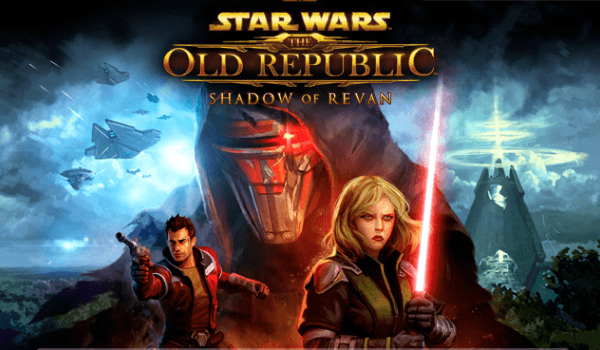 If you're a subscriber of Star Wars The Old Republic, you will have likely received an email today notifying you that a new SWTOR expansion pack is on its way. If you haven't yet received that email, well, consider this your notification. Bioware and EA have formally announced today the 2nd Star Wars: The Old Republic digital expansion, entitled "Shadow of Revan". The expansion is already available for digital pre-order via the official Bioware website, or through the game client itself, and is set for a Holiday Season release.
If you know anything about the lore of the Old Republic timeline, or played any of the previous Knights of the Old Republic games, you would know that Revan is THE major of that time period, and one of the most powerful beings to walk the path of both Jedi and Sith. Republic players will have already rescued the legendary Jedi during one of the game's older flashpoints, and Empire players will have already fought him. The ultimate fate of Revan has been a topic hotly debated by Star Wars fans for years, and it seems that we may finally get the chance to see how his legacy pans out.
Features to be added to the game in this new expansion pack include:
Level cap raised to 60.
Two new planets to explore: Yavin IV, from Episode 4 fame, and Rishi a new world described as a haven for pirates at the edge of the galaxy.
A new discipline system to unlock new abilities for the eight player classes
New Flashpoints and Operations based on Revan's Master Plan
Along with the bonus features, Bioware and EA are also offering some very shiny looking preorder bonuses for players who get in early, including Early Expansion access, a Revan Stronghold statue, and the almighty x12 experience boost to fast track players to level 55 with newer characters.