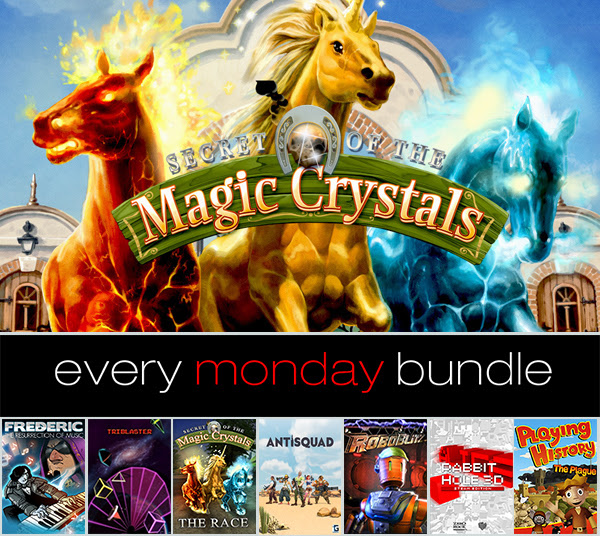 Pop quiz! Are there more ways to multiply two numbers to get to 30 or are there more games in Indie Gala's Every Monday Bundle #30? Stumped? Well there are four ways to multiply to 30 (1*30, 2*15, 3*10, and 5*6) and seven indie games plus one DLC in the Every Monday Bundle #30! For one low price, buyers will receive:
Rabbit Hole 3D Steam Edition – A minimalistic retro puzzler that mixes the classic book Alice in Wonderland with a little red brick falling down the rabbit hole of words.
Triblaster – A retro styled shooter that will challenge players to survive in a 3d space against a rainbow of geometric shapes.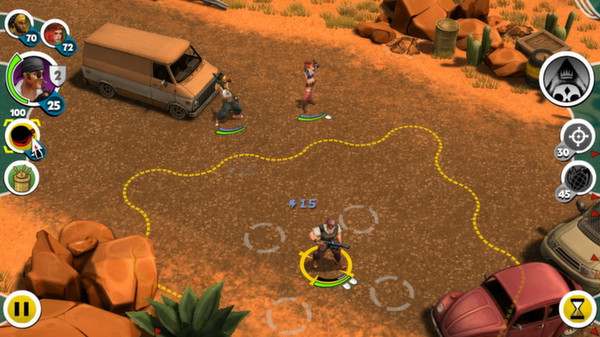 AntiSquad – Take command of AntiSquad, the home to misfits that clean up the messes most governments don't want to be associated with, in this strategy title from Bulkypix.
Secret of the Magic Crystals – Players can run a magical horse farm and then race their noble steeds with "The Race" DLC.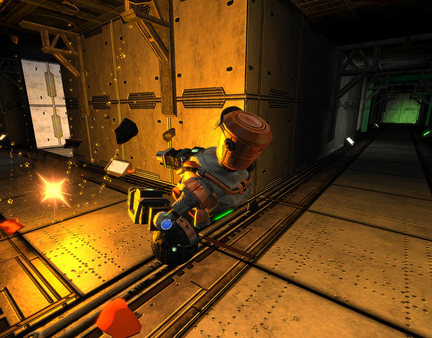 RoboBlitz – A physics based action puzzler featuring space pirates, robots, and 19 humorous levels.
Frederic: Resurrection of Music – The great Frederic Chopin has risen from the grave to duel soulless pop stars looking to wreck music in the name of corporate greed. Players will rock out to 12 remixes of famous classical music pieces with Chopin's trusty piano.
Playing History: The Plague – The black plague was among the deadliest outbreaks in the world. Though mostly eliminated through modern antibiotics, Playing History: The Plague takes players on a point and click adventure in one of the most terrifying moments in history. Be sure to vote for the game on Steam Greenlight.
For the first 24 hours of the sale, gamers can pick up all seven games for only $1.99. Afterwards, the price will rise, so be sure to brag your copy at Indie Gala.