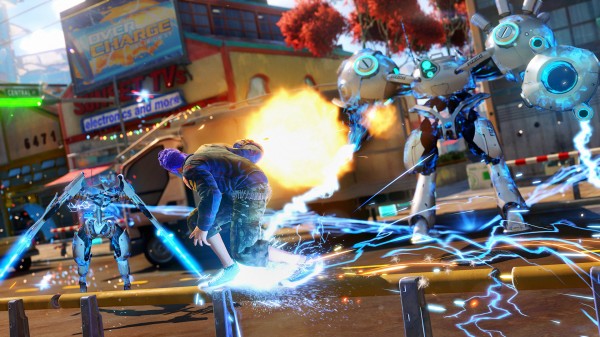 Ahh it feels like just yesterday that I was sitting down to my computer to write last week's Xbox Newsbeat, and yet here I am again! What's Newsbeat you ask? Newsbeat is your one stop shop for all the news out of Microsoft HQ over the past week. We have news about games, about consoles and… well this week we have a lot of news about racing cars (but not for Windows Phone). So instead of me blabbing about what Newsbeat is, lets just get right into it!
---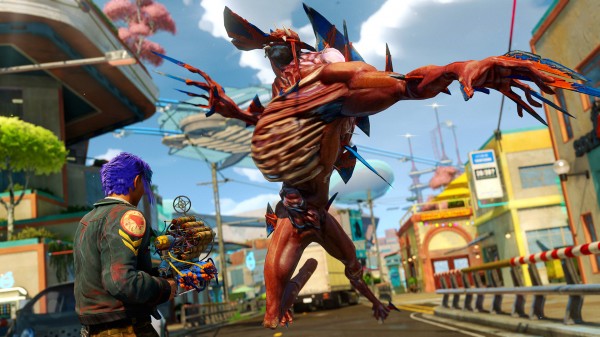 Sunset Overdrive Season Pass Unleashes New Gameplay, Weapons and Exclusive Content
Sunset Overdrive, the mutant-infested, brightly coloured, manic shooter from Insomniac Games is about a month away from release, and now we have learned that there will be a Season Pass available for the game. A discussion about Season Passes is too long for us here on Newsbeat so lets just stick to the facts at hand. The Sunset Overdrive Season Pass will give players access to the following DLC:
Two campaign Game Add-ons that each deliver new locations to explore, stories to experience, and bosses to battle. Each of these Add-ons also includes new weapons, new Amps, a new Trap, new character outfits as well as new challenges and Chaos Squad* objectives!
The Weapons Pack Game Add-on, which includes four deadly new weapons to augment your arsenal!
BONUS – six character outfits, two Amps and two Traps to use as soon as the game is released
The season pass will be available alongside the game at launch, both digitally and through retailers, and will cost you around about $26.95.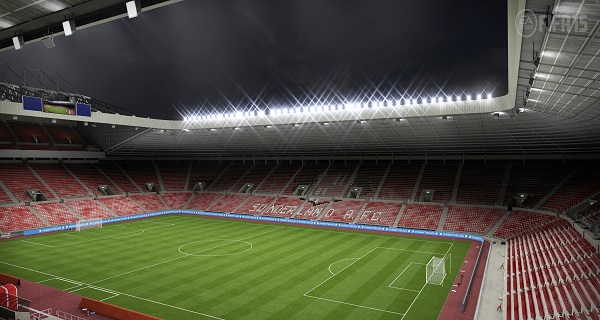 FIFA 15 Available for Pre-Order and Pre-Download on Xbox One
I'm not a big soccer guy, but even I know how massive the Fifa series of games is. With its release just around the corner, publisher EA have announced that you can now Pre-Order and Pre-Download the game so that you are ready to go when it drops in just over a week's time. Not only that, but you can have a choice of two bundles to download:
Xbox One FIFA 15 Pre-Order Edition, available starting today for $99.95, includes the standard game, plus 1 FUT gold pack per week, for 15 weeks.
Xbox One FIFA 15 Ultimate Team Edition, available starting today for $109.95, includes the standard game, plus 1 FUT gold pack per week, for 40 weeks.
So there you go folks. If you are getting ready to yell GOALLLLLLLLL while playing Fifa against your friends, then head over to the Xbox Store and start the pre-download now.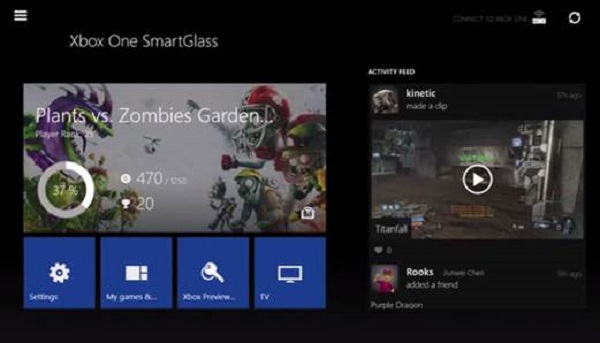 Xbox One System Update: Improvements to Snap, TV experiences on Xbox One Available for Preview
It seems like every day the guys over at Microsoft are releasing information about new updates that are coming to the Xbox One console… and I for one love it! After last month's social update, the tech guru's have announced another update, this time impoving Snap and TV. Here are the small, but fruitful changes that will be made to your console in the coming weeks:
New Snap and Friends functions – Stay in the game and in touch with your friends at the same time with improved Snap, SmartGlass and Achievements functions.
Media Player DLNA and MKV support – Members of the preview program who have also downloaded the latest version of the Media Player app will now have support for DLNA streaming. With this update, you will be able to easily access and play music, watch photo slideshows or movies stored on home media servers and devices that support the DLNA server protocols. Additionally, you will now be able to playback MKV files stored on a USB device or a device on your home network that supports DLNA streaming.
The media playback, and MKV support is what excites me the most. Update by update Microsoft are making it so that I don't need anything else plugged into my TV aside from my Xbox One… I think that's how Skynet took over in the Terminator movies….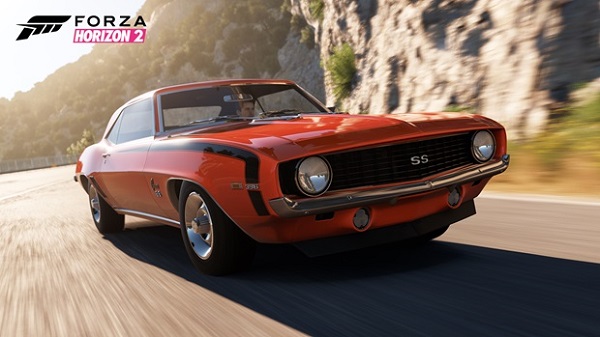 Final Forza Horizon 2 Car Reveal +  Launch Trailer Now Available
Speaking of common occurences here at Newsbeat. Forza Horizon 2, by the talented racing fans over at Turn 10 Studios is set to release in just under three weeks on October 2nd. As with any new game release, the developers have also put out a small launch trailer to let you know what you're in for. Check it out:
Not only that, but Turn 10 have also announced that members of their Forza Rewards loyalty system, will unlock special exclusive in-game cars just for playing current and past Forza titles. With six levels of reward available, it is quite the incentive to race to your heart's content. Oh, and speaking of cars, we now know the last of the vehicles that will be part of the game at launch. here is a brief rundown of the final vehicles:
1968 Lancia Fulvia Coupé Rallye 1.6 HF
1993 Renault Clio Williams
1997 Land Rover Defender 90
2015 Ford Mustang GT
1984 Honda Civic CRX Mugen2003 Ferrari Challenge Stradale
1970 Chevrolet Corvette ZR-1
1987 Ferrari F40
1966 Ford GT40 Mk II
2004 Maserati MC12
1987 Buick Regal GNX
1960 Chevrolet Corvette
2009 Lotus 2-Eleven
1977 Pontiac Firebird Trans Am
2012 Lamborghini Aventador LP700-4
1987 RUF CTR Yellowbird
1956 Ford F-100
2012 Cadillac Escalade ESV
2013 Ford Shelby GT500
1968 Abarth 595 esseesse
2003 Ford Focus RS
2013 Lamborghini Veneno
---
Another big week here at Newsbeat, and I for one am stoked that you joined us! So which of today's headlines grabbed your attention the most? Let us know in the comments below and make sure you stay tuned to Capsule Computers for all the hottest gaming news and reviews as they become available.