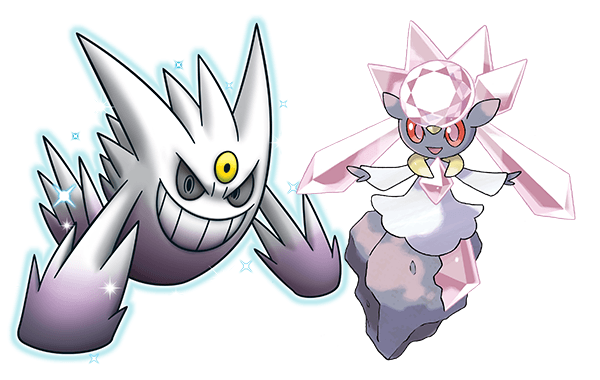 Some previously Japan exclusive event Pokemon are making their way to other parts of the world and you won't want to miss these ones. The first event is a Shiny Gengar that will come with a Gengarite so you can Mega Evolve it. While Shiny Gengar doesn't look much different than it's regular counterpart, however Shiny Mega Gengar is a ghoulish white colour and looks rather terrifying.
The other event Pokemon is Diancie who has not been obtainable outside of Japan until now. If you purchase Pokemon Omega Ruby or Alpha Sapphire and transfer this Diancie over, you will receive the item that will turn it into Mega Diancie, giving it increased stats. Mega Diancie receives the Magic Bounce ability to send status attacks right back to the Pokemon that sent them out and also gets greatly boosted speed, boosted attack and special attack stats and loses some bulk with decreased defensive stats.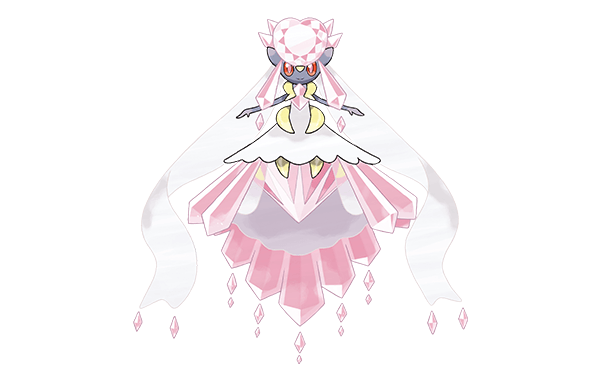 In the U.S., these events will be making their way to Gamestop stores from October 13th to 26th via serial codes. In the European region, the codes will be distributed from October 15th to November 5th at Game stores. Unfortunately, no news has been released for Australia just yet, but we are willing to bet distribution dates will be similar and the codes will be distributed at EB Games stores and possibly JB Hi-Fi as well as was the case with the Magmar and Electabuzz codes earlier this year. Both these events are for the Nintendo 3DS games Pokemon X and Pokemon Y only.
These events tie in with the release of new Pokemon Trading Card Game set Phantom Forces, with Gengar EX, Mega Gengar EX and Diancie making their debut in the set. For those that reside in the UK, fans can purchase a Pokémon TCG: Gengar Spirit Link 2-Pack at selected GAME stores while stocks last beginning on October 15, 2014. Each Pokémon TCG: Gengar Spirit Link 2-Pack includes two 10-card booster packs from the Pokémon TCG: XY—Furious Fists expansion, as well as the Gengar Spirit Link Pokémon Trainer card which debuts in the Pokémon TCG: XY—Phantom Forces expansion, launching on November 5, 2014.