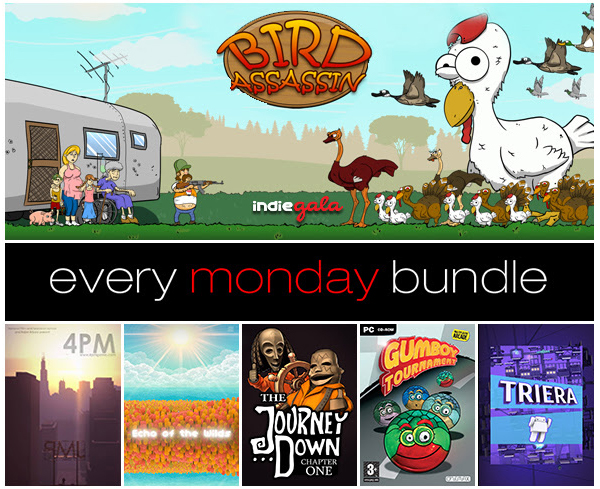 Indie Gala and Capsule Computers released their 26th Monday indie bundle today. The Every Monday Bundle #26 contains:
The Journey Down: Chapter One – Bwana and Kito are about to engage in an epic adventure to learn about their long lost father Captain Kaonandodo in this point and click adventure.
4PM – A dark piece of interactive fiction that snagged an award at the Develop Conference in Brighton.
Gumboy Tournament – Race up to seven other players in the followup to the popular platformer Gumboy: Crazy Adventures.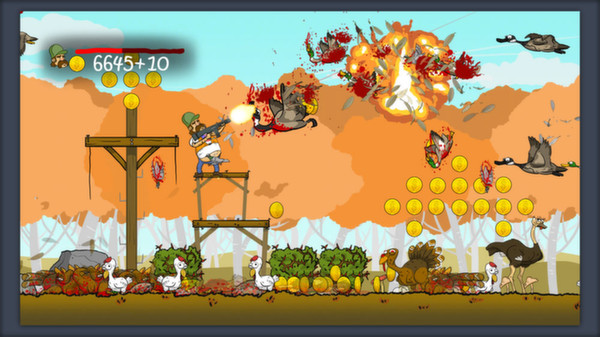 Bird Assassin – Take revenge on the birds that murdered your best friend in this hectic action title.
Echo of the Wilds – A retro styled adventure/survival game featuring randomized wilderness.
Triera – A puzzle platformer featuring a vertical level design and randomly generated levels.
For the first 24 hours of the sale, The Every Monday Bundle #26 will be $1.89. Snag your copy at Indie Gala before the price rises.