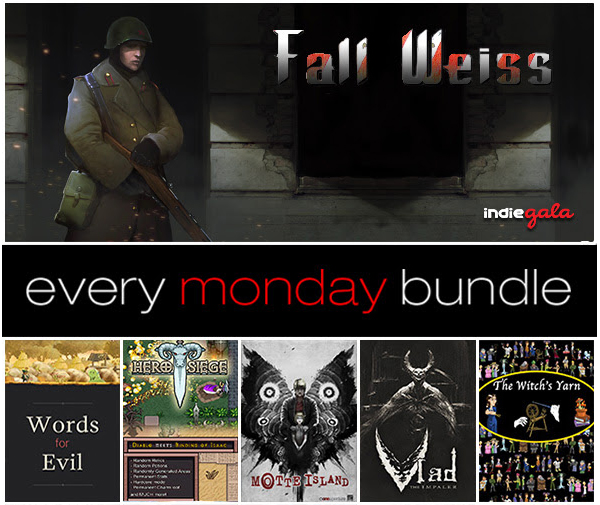 Indie Gala and Capsule Computers are half way to 50 this week! The Every Monday Bundle #25 contains six indie games for one price.
Vlad the Impaler – One part RPG, one part graphic novel, and one part adventure game, Vlad the Impaler gives a fantasy spin to the dreaded historical figure.
Motte Island – A new perspective on the horror genre, players will explore Motte Island on a quest to rescue their sister from the forces of evil.
The Campaign Series: Fall Weiss – A turn based strategy game covering the Polish battlefield in the early days of World War II.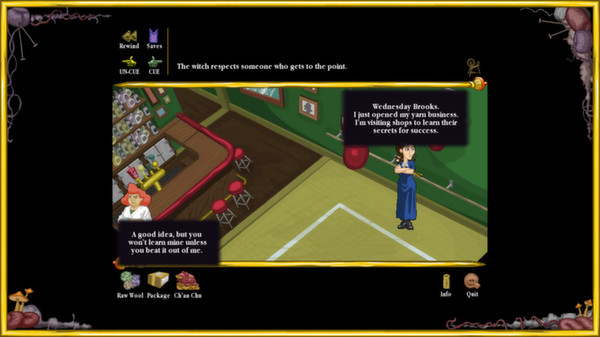 The Witch's Yarn – A quirky point and click adventure featuring a widowed witch named Wednesday who gave up everything for her human lover, who has now died. Wednesday's humble life as a small business owner is about to be turned upside down.
Hero Siege – Don't die in this hack'n slash rogue-like RPG. The game features over 70 enemies, 8 classes, and 130 items.
Words for Evil – Take one part of Boggle and mix it with an RPG, shake thoroughly, and pour out Words for Evil. Be sure to vote for the game on Steam Greenlight.
For the first 24 hours of the sale, Indie Gala's Every Monday Bundle #25 will be $1.89. Afterwards, the price will rise, so snag a copy at Indie Gala now.