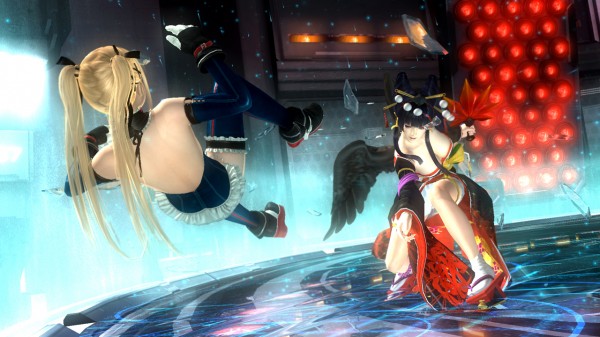 Yesterday it was revealed that Koei Tecmo is planning on releasing Dead or Alive 5: Last Round in Spring 2015 for Japan and today the company had some more details to share with their fans. First of all, Dead or Alive 5: Last Round will be available for both current and past-gen consoles, meaning it is heading to the Xbox One, PlayStation 4, Xbox 360, and PlayStation 3.
Second in this new trailer, which can be found below, we see a confirmation that Marie Rose and Nyotengu will be available in the game and those with a keen eye will be able to catch a few new stages, costumes, and tag moves as well.
It is currently unknown how that little tidbit at the end regarding Senran Kagura will play out since it might just be a promotional deal, but we can probably expect more news on that in the future.