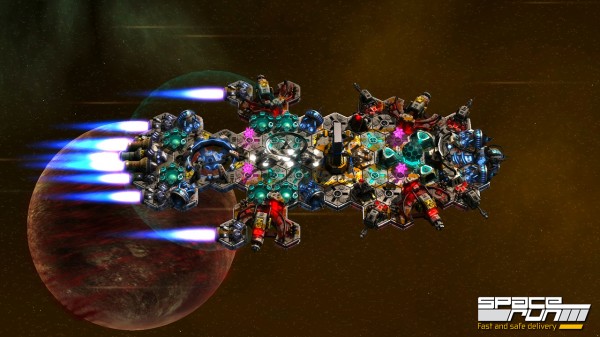 First announced back in March, science fiction indie title Space Run has opened its new website and has been given a set of new screenshots which you can see below. The website contains info on the game's story, gameplay as well as videos and screenshots.
Developed by Passtech Games, a one-man studio lead by Sylvain Passot, Space Run is being billed as a homage to '80s sci-fi with its familiar tropes and references.
Set in the year 2525, you play as captain Buck Mann whose job is to transport cargo from one end of the galaxy to the other. Asteroid belts, pirates and fierce competition are some of the things that will hamper your job in this strategy-cross-tower defense game.