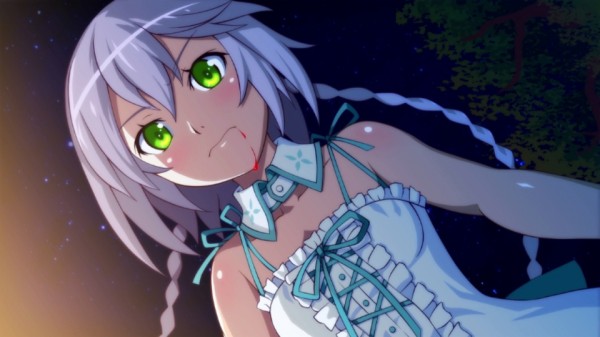 XSEED Games generally releases their titles with an English dub though a few exceptions have been released which have been presented with Japanese only voice work and English subtitles. Today the company has announced that they will be releasing Akiba's Trip: Undead & Undressed with dual audio and that this game is the company's largest voice over project to date.
There will be nearly 10,000 recorded for the English voice track of the game and they have pulled out all the steps to try and capture the energy and culture of Akihabara. Currently Akiba's Trip: Undead & Undressed is set to be released in North America sometime in Summer 2014 and there will be a special feature added to the North American release of the game which involves illustrated "strip portraits" for all of the prominent male side characters in the game to try and provide some gender balance.
Some new screenshots showing the English translation of the game compared to the Japanese version have been released and you can find them below.