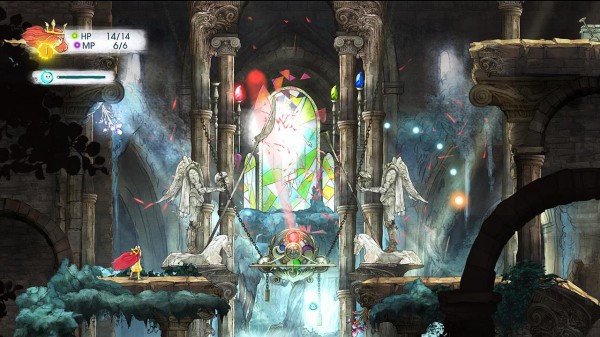 Ubisoft have released part two of their 'Making of' video series for Child of Light, announcing partnerships with Cirque du Soleil Media and singer/pianist Coeur de Pirate in the process.
In creating the musical landscape of the kingdom of Lemuria, Coeur de Pirate composed intimate and nostalgic pieces on piano, receiving support from the Bratislava Symphony Orchestra for the combat and boss battle accompaniments. Patrick Plourde, Creative Director, Ubisoft, and the songstress herself stated;
Music is one of the most important ways to communicate emotion to players. The music of Coeur de Pirate is fresh, romantic and optimistic, a perfect match for what we wanted to express with Child of Light. I am extremely honored that she wanted to join us on this adventure. – Plourde

My experience with Ubisoft was great. I was there from the beginning, so they didn't have so much material for me to work with at first, which gave me complete freedom. Then, when I first saw the images, I really felt I could create something great with them. I remember seeing for the first time the music on the images. This is wonderful to see something come to life like this. – Coeur de Pirate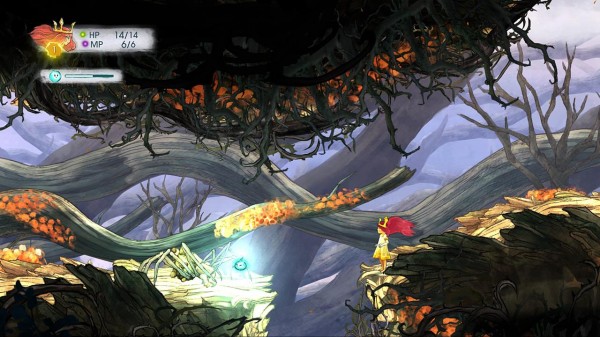 Cirque du Soleil Media aided in bringing a theatrical element to the game, with the Ubisoft Montreal team able to benefit from their world class experience in theatrical realization and costume design, providing a real stage direction point of view to the game's creation. Plourde, along with Jacques Méthé, President, Cirque du Soleil Media, added;
Video games invites players to be immersed in virtual worlds and no one is better to create immersive and magical experiences than the artists of the Cirque du Soleil. So to be able to collaborate with them to achieve Child of Light's ambition to create a playable poem was a dream come true. – Lourde

One of the most important aspects of our business philosophy is to assess the creative challenge a project may present. Ubisoft is a leader in the gaming industry and throughout the years, they have acquired worldwide success with an impressive portfolio of original brands. We are proud of our collaboration with Ubisoft who share similar artistic values. – Méthé
Check out the 'Making of' #2: Sound and Artistic Effects video below, and read our hands-on preview of Child of Light's first two hours here.