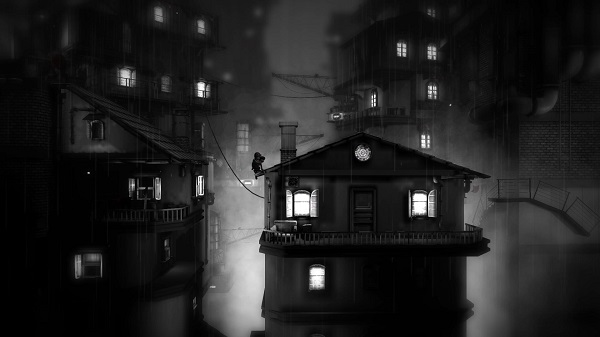 Indie developers Nowhere Studios has just launched the latest trailer for their dystopian cinematic puzzle platformer, Monochroma.
The title is set in an alternate universe during the 1950s. Monochroma follows the story a boy and his brother who witnessed a terrible crime that was committed by an evil corporation. The brothers have to work together to solve puzzles and clear the levels to save the world from this tyranny. The title was inspired by the developers' childhood memories of when they moved from the countryside to the urban city of Istanbul, and the Gezi Protests of 2013. The game questions the societies of control, destruction of nature, child labor exploitation, and media disinformation.
In addition, Nowhere Studios will be donating $1 to the "Save The Children" organization for every sale made through their website, which can be found here. 15% of the total revenue from this title will also be donated to an organization for homeless children in Turkey. You can also check out their Kickstarter site here.