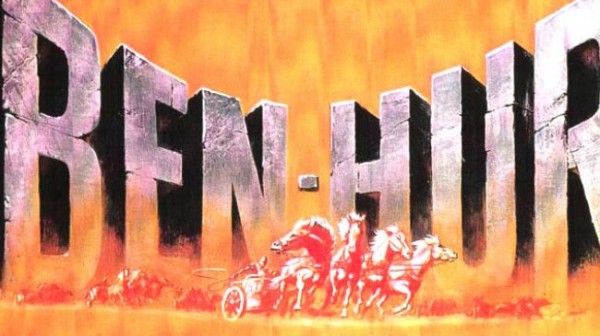 Gary Barber, MGM's Chairman and CEO, along with Paramount Pictures, announced today that Mark Burnett (50% of the shows we love on TV) and Roma Downey (Son of God) will be joining Sean Daniel (The Mummy franchise) and Joni Levin (The Way Back) on the Ben-Hur producers' chariot (Downey as an Executive Producer), with the film slated for release on February 26, 2016. The duo made the following joint statement;
What an honor it will be to help bring this epic film back to the big screen. When Gary Barber allowed us to read John Ridley's amazing script, we immediately knew we had to join this team. We are thrilled to be ablework with Timur, Sean, John and the entire MGM and Paramount teams. General Lew Wallace's Ben-Hur is one of the most important Christian works of fiction ever written and this script is astounding. It will be the most anticipated movie release of 2016.
Timur Bekmambetov (Wanted) will be directing the movie, to be based on a screenplay originally developed by Keith Clarke (The Way Back), with revisions made by Academy Award-winner John Ridley (12 Years A Slave). The story will follow "a falsely accused nobleman who survives years of slavery to take vengeance on his best friend who betrayed him. Both must come to choose between retribution or forgiveness", with the same focus on the nature of faith that was the heart of the 1880 Lew Wallace epic novel Ben-Hur: A Tale Of The Christ.