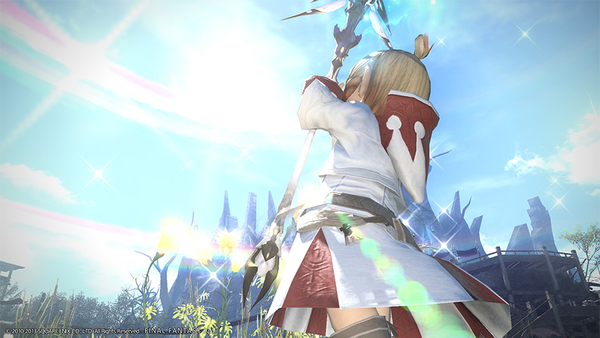 Final Fantasy XIV: A Realm Reborn is now in Early Access for the PlayStation 4 ahead of its release on the 14th of April. Additionally, the ability to upgrade from the PlayStation 3 version is now possible. Read on below for the official steps from Square Enix on how to upgrade:
Purchase of the PlayStation 4 version is not required to upgrade. Please be aware that after transferring to the PlayStation 4 you will be unable to play using your current copy of the PlayStation 3 version.
Please note that after completion, the upgrade process cannot be undone.
Players may upgrade free of charge via the Mog Station.
You must first register the PlayStation 3 version to your Final Fantasy XIV service account before upgrading.
Upon completing the upgrade process, a PlayStation 4 system will be required to play Final Fantasy XIV: A Realm Reborn.
All Final Fantasy XIV service account data including characters and in-game items will be carried over upon upgrading to the PlayStation 4 version.
If you wish to play on both the PS3 and PS4 you must purchase a separate copy of Final Fantasy XIV: A Realm Reborn for the PlayStation 4.
The PS4 upgrade campaign will be offered until December 31, 2014.