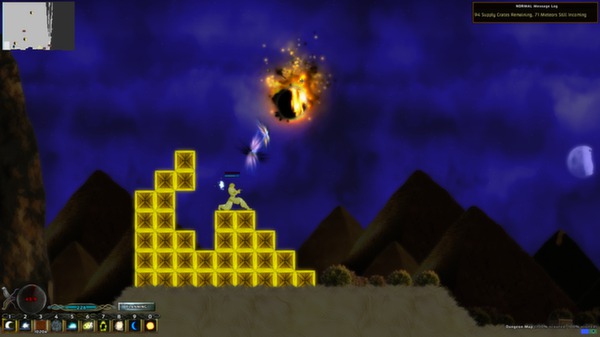 The third weekly Indie Gala bundle is now available! Buyers can snag six great indie titles for one low price. Five of the titles are redeemable on Steam, with the remaining title redeemable on Desura. For the first 24 hours, buyers can receive the following title for $1.89:
Crystal Story II – A turn-based RPG inspired by JRPGs which features randomized dungeons, mini-games, and a flexible class system. Be sure to vote for the game on Steam Greenlight.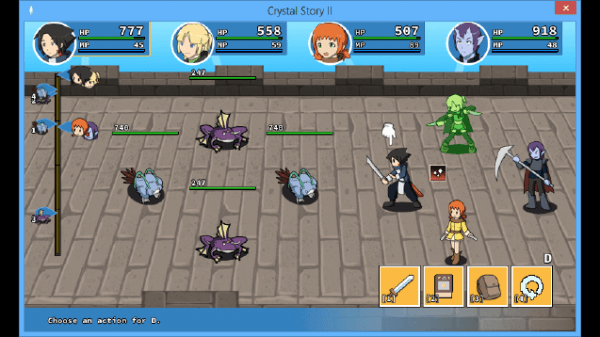 Tobe's Vertical Adventure – A classic platformer featuring 64 levels of gameplay, two playable characters, and co-op mode, all presented in retro 16-bit graphics.
C-Rush – Artnumeris' retro shooter re-imagined for a modern audience will pit players against hordes of plasma insects bent on destroying humanity. Players will man a multi-seater gunship that is armed with a variety of different weapons, each with a different style of gameplay.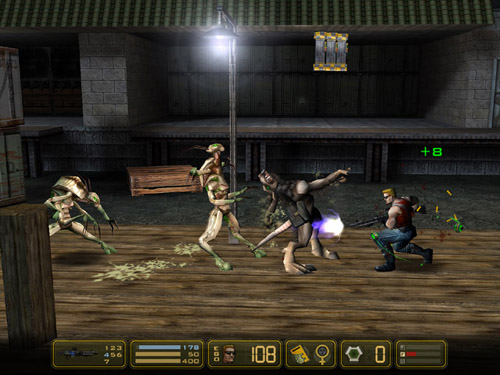 Duke Nukem: Manhattan Project – Hail to the king, baby! Duke Nukem and Duke Nukem II are re-imagiend as retro 2-d side scrolling shooters in this game by Sunstorm Interactive and 3D Realms.
A Valley Without Wind – A 2d side scroller that features procedurally generated levels and plenty of quests to complete. Players will battle against the Overlord and create their own civilization, while gaining new powers and recruiting survivors to your cause.
A Valley Without Wind II – Take on the role of a budding mage looking to take down Demonaica by turning its own powers against it. The game is both a 2d retro platformer and a turn based strategy game. Players will guide their resistance army in the turn based mode, then take to the field in the platforming mode.
After the first 24 hours of the sale ends, the price for the Every Monday Bundle #3 will rise to $2.99. Snag your copy before the price increase at Indie Gala.