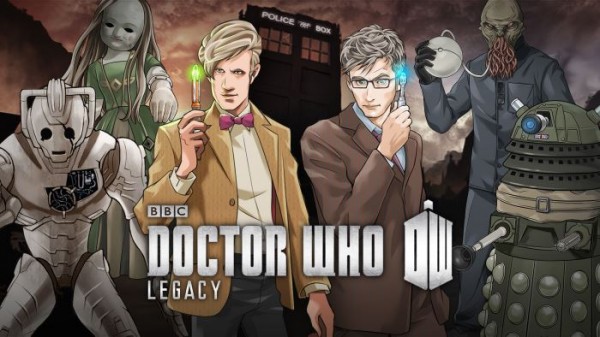 Doctor: Who Legacy is a strange game that manages to take the beloved characters and settings from BBC's highly acclaimed sci-fi drama, and combines them with the addictive match-three puzzle gameplay that is popular on mobile devices today. Despite its odd mix, Doctor Who: Legacy is a lot of fun and has today gotten its biggest update since launch.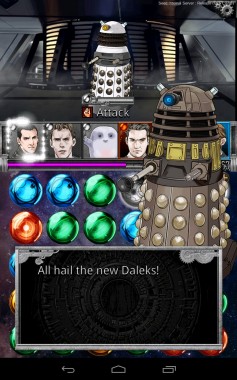 Doctor Who: Legacy Version 2.0 adds a whole new campaign that encompasses 20+ hours of new content, as well as a perk system, expert level difficulty levels, new allies, new enemies and a whole lot more. The new content sees John Simm's iteration of "The Master" raising all kinds of havoc on the world alongside two older incarnations of the Master from classic Doctor Who; Roger Delgado's First Master and the Burnt Master from The Deadly Assassin serial.
Whether you are a seasoned child of the TARDIS, or are brand new to the Doctor Who universe, Doctor Who: Legacy has a lot to offer you. You can grab it free through the Amazon Appstore, Google Play,or iTunes. Be sure to download it today to experience all the mind boggling puzzle action alongside some of the series greats like Amy Pond, Captain Jack Harkness and Donna Noble. As always for all the Doctor Who news, from video games to TV show and even comic book, be sure to stay tuned to Capsule Computers.