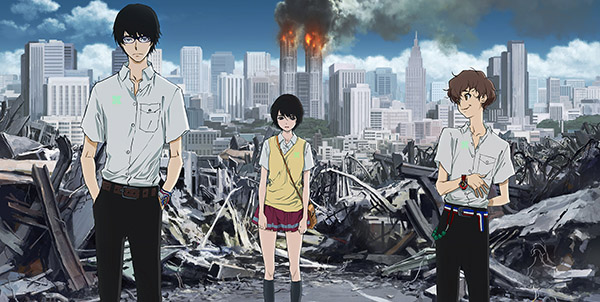 Shinichiro Watanabe's upcoming Summer 2014 noitaminA anime series Zankyo no Terror has just been featured in its first teaser trailer. The trailer remains largely ambiguous and vague but does give a glance at what to expect from the thriller mystery.
Zankyo no Terror takes place in a post-terrorist attack Japan, following two teenagers behind the incident who collectively call themselves Sphinx. This is clearly a very different type of anime series for Watanabe and it looks to be a very intriguing one at that.
Take a look at the trailer for Zankyo no Terror below. Are you excited for Watanabe's latest work? Let us know in the comments section.