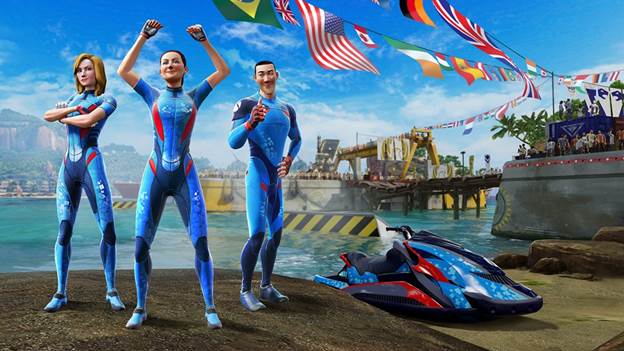 Can you hear the beat? The Xbox Newsbeat? That's right, it is that time of the week again where we bring you the latest, the greatest, pretty much everything to do with Microsoft's gaming consoles. This week we've got five news snippets hot off the press about the Xbox One (bad luck AGAIN Windows Phone). So, with all that news lying about, what are we waiting for!?
GDC: ID@Xbox Games First Look
A few weeks back we spoke about a group of new developers that had signed onto Microsoft's ID@Xbox program. Well now the program has more than 250 indie developers working hard at bringing their pride and joys to Microsoft's flagship console. With GDC happening in San Fransisco, The guys over at Microsoft have finally lifted the lid and started dishing out the goss on some of the games that are coming out of the program.
Australian studio Blowfish will be one of the 25 games coming to Xbox One through ID@Xbox, with their game "Gunscape". At its heart, "Gunscape" is an FPS construction kit: a game with solid action gameplay, a welcoming approach to map building and a huge toolbox of iconic weapons, monsters and level elements that can be extensively combined to create new and exciting gameplay experiences. As GDC happens, more information and games will be revealed, so be sure you keep your eyes peeled.
Xbox One coming to 26 new markets in September
The Xbox One has already solidified itself as the best Xbox launch ever (out of the staggering THREE of them), and with the release of Titanfall and the new Twitch streaming capabilities, more people are playing Xbox One and on Xbox Live than ever before. However, not ones to rest on their laurels, Microsoft have announced that they will be bringing the powerhouse console to an additionsl 26 markers this September. So if you are in one of these countries, only 6 months till you have your hands on your sweet Xbox One:
Argentina
Belgium
Chile
Colombia
Czech Republic
Denmark
Finland
Greece
Hungary

India
Israel
Japan
Korea
Netherlands
Norway
Poland
Portugal
Russia

Saudi Arabia
Singapore
Slovakia
South Africa
Sweden
Switzerland
Turkey
UAE

Xbox One keeps getting better with the help of its fans
Recently, aided by diligent gamers around the world, there have been a series of updates rolled out in order to improve the online capabilities and networking for the Xbox One. Well, that posed to be such a hit that they are doing it again! Rolling out in April is the next lot of updates, that will include the following capabilities:
Game and app saves and updates. A game save progress bar will show you the status of your game saves. You will also be able to easily tell what games and apps are being updated or have been updated recently.
Friends improvements. Notifications will be added to see when favourites and friends sign in to Xbox Live. This actually was one of the most frequently requested features from the first preview wave and it was made  priorityin the April update. Also, friends who are in multiplayer will be identified in the friends list.
Kinect voice and motion improvements will continue to fine tune the quality and reliability of Xbox One commands.

Improved GameDVR video quality

through compression algorithm improvements.
Kinect Sports Rivals Kicks Up the Competition – Are You Ready to Take on Your Rivals?
Kinect Sports Rivals is just around the corner and be it power-up or EXP, Rare are changing the way you play. The more you play Kinect Sports Rivals, the stronger, faster and more dominating the online version of you becomes. The game will be available exclusively on Xbox One on April 8, 2014, so make sure you pre-order it to do all the rock-climbing, jet-skiing fun on day one. Speaking of Kinect Sports Rivals, that leads me directly into our last piece of news for today…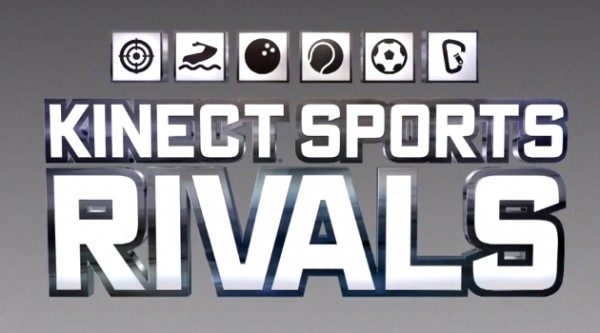 David Tennant Lends His Voice to Kinect Sports Rivals
I know right! Doctor Who himself, David Tennant is lending his brogue to the game! Serving as the narrator, or the "Voice of god," this will be Tennant's first foray into video gaming (and hopefully not his last). When asked about the game, the Tenth Doctor had this to say:
I've never done a video game before. This is a first for me… Rock Climbing looks good. I quite like the slightly unsportsmanlike element where you can grab a rival's foot and chuck him off the cliff.
---
Well that's it gaming fans for another week of Xbox Newsbeat. Did any piece grab your attention? Are you excited about David Tennant as an omnipresent voice? Let us know in the comments below and remember to stay tuned to Capsule Computers for all the Microsoft news as it becomes available.