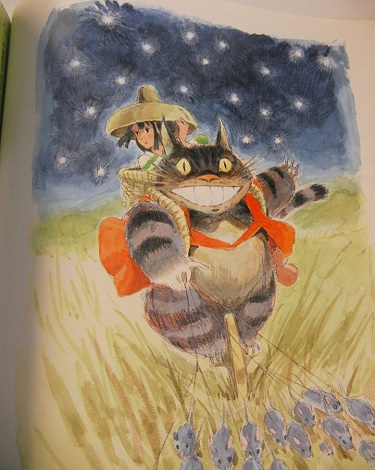 Viz has had a lot of announcements to make over the past week and it seems that they aren't done yet as the company has revealed a few new releases which will please Hayao Miyazaki fans. The company will be releasing two new hardcover books related to the film Princess Mononoke.
The first license is for "The Art of Princess Mononoke" which will be priced at $34.99 US. This is a re-release that will be available on August 2014 and it features all new translation and presentation in a hardcover book that contains insightful interviews, concept sketches, character art and finished animation cels from the actual movie.
The second pick up is for "Princess Mononoke: The First Story" which is also priced at $34.99 US and will be available in hardcover sometime in October 2014. This release is planned to be an oversized illustrated storybook with original watercolor art from Miyazaki and contains the original Princess Mononoke story written back in 1980 long before he thought of creating the full movie. This version of the story follows a samurai who is lost after the war and stumbles upon a giant wildcat called a mononoke and after it saves his life, he must offer his daughter's hand in marriage.