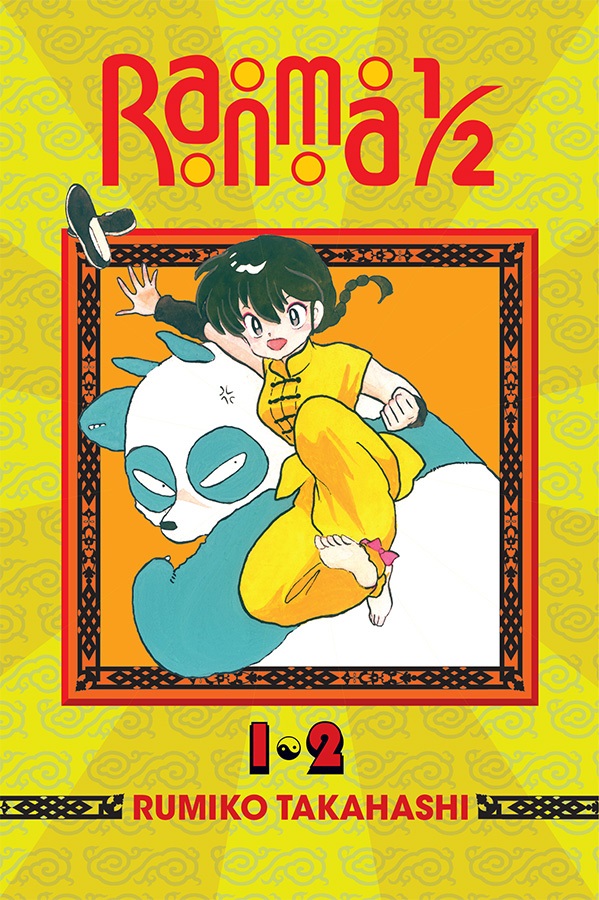 You may remember that Viz Media had announced that they were planning on not only re-releasing the Ranma 1/2 anime on Blu-ray, but they were also planning to re-release Rumiko Takahashi's classic manga series in a newly re-mastered 2-in-1 omnibus format.
Well today Viz Media has announced that the first omnibus will be released on March 11th, marking the first time that the Ranma 1/2 manga has been available in its original right to left reading style.
Each omnibus will cost $14.99 U.S. / $16.99 CAN and for those who don't know, the manga follows the story of Ranma Saotome, a martial artist who was cursed at the Chinese training ground in Junsenkyo causing him to turn into a young woman anytime he is splashed with cold water.
Although he can turn back into a boy with hot water, that is the least of his worries as he soon finds himself chased by both men and women looking for a fight and also for love.