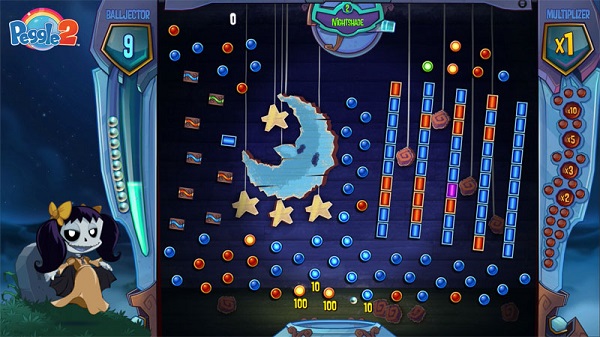 Pop Cap Games and EA have announced that Peggle 2 will be hitting the Xbox Live Arcade Marketplace for the Xbox 360 on May 8th, 2014.
The game is set to feature the lovable Peggle Masters which players have grown to love, gotten to know and work with through their Peggle journeys. On top of that, Peggle 2 brings even more excitement to the table with the inclusion of a brand new Duel Mode that will have players competing in both online and offline multplayer duels.
Be sure to pick up Peggle 2 upon release for the Xbox 360. Let us know what you think in the comments section.