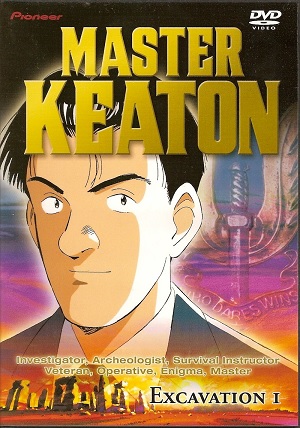 Fans of older manga series will be delighted to hear that Viz Media has announced the licensing of a classic series that has never been released in English in North America despite an anime adaptation being released back in '98 and brought over to North America by the now defunct Geneon.
As you can see, this manga is the twelve volume series Master Keaton which just so happens to be drawn by Naoki Urasawa. The company is planning on releasing the manga starting in December this year and it will be released under their Viz Signature label.
Now for those who don't know, Master Keaton follows the story of Taichi Hiraga-Keaton, an archeology professor and part-time insurance investigator known for his successful and unorthodox methods of investigation. He has been educated in archaeology at Oxford and a former member of the SAS, and he uses his knowledge and combat training to uncover buried secrets, thwart would-be villains, and pursue the truth.