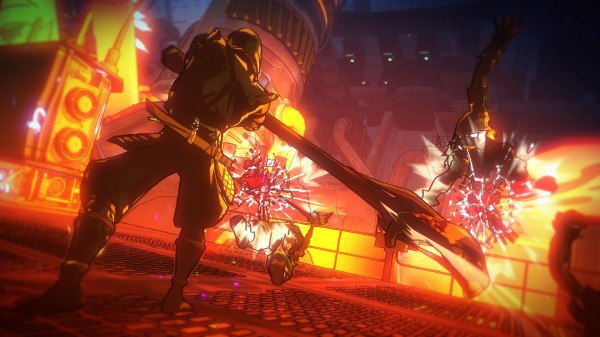 "Full Ninja. All The Time." That's the motto of Yaiba: Ninja Gaiden Z, developed by Team Ninja, Spark Unlimited and Comcept, and published  in Australia by Mindscape. Come Thursday, the 20th of March, you'll be able to embody the titular Yaiba Kamikaze, a powerful ninja who grew tired of his former clan's weaknesses, slaughtering them for their flaws he deemed irreparable. A bit of an overreaction, wouldn't you say?
After slicing through fifteen of his once brethren, Yaiba finds himself face to face with Ryu Hayabusa. The two clash in a bloody bout that takes the left eye, left arm and ultimately the life of Yaiba. However, he is technologically restored by a mysterious organisation, who wants the ninja to aid them in eradicated a spreading zombie plague. Yaiba – as you can tell – is not a particularly good person, which is what makes Yaiba: Ninja Gaiden Z such a potentially different experience from what fans of the franchise are used to. Not only does it break the norm of the series with a vivid, comic-book influenced art style, but the player is essentially playing a villain who seeks revenge against usual player-controlled protagonist, Ryu Hayabusa. They travel parallel paths in achieving the same goal… except, stopping the zombie infection is secondary to Yaiba. Primary is killing Ryu Hayabusa.
Check out the signature gore-filled teaser below and pre-order your copy of what looks like one of the more unabashedly fun entries in the Ninja Gaiden series.
This is a sponsored post but opinions are my own.